Railroads in Delaware County
The Delaware County Historical Society presents
Railroads in Delaware County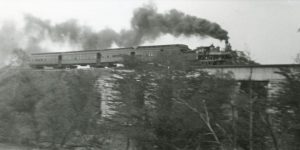 Wednesday, June 13 at 7pm –
The Barn at Stratford
This entertaining and informative program is back by popular demand. Given by one of the leading authorities of early transportation in Delaware County:  Jack Hilborn.  This railroads presentation will include many historical photos of railroad cars, stations, employees and destinations. You will learn the story of how railroads shaped our community.
About The Presenter
Jack Hilborn is president and longest serving member of the Delaware County Historical Society Board. From his life-long interest in Delaware County railroads he has built a vast store of facts, stories, photographs, movies, and memorabilia that he brings to each presentation.
Reserve Your Seats
The program is free and open to the public, however there will be an opportunity to make a donation, which will help defray the operating expenses of the Society.
To ensure adequate seating, registration is strongly suggested for this program Click to Reserve Your Seats Now or call DCHS at 740-369-3831, ext. 3.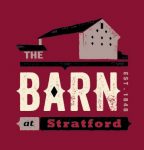 This program will be held at:
This program is sponsored by
For more information,Programs@DelawareOhioHistory.org
or call 740-369-3831, ext. 3.

740-369-3831
CRYDER HISTORICAL CENTER
RESEARCH LIBRARY
NASH HOUSE MUSEUM
157 East William Street, Delaware
MEEKER HOMESTEAD MUSEUM
THE BARN AT STRATFORD
2690 Stratford Road, Delaware