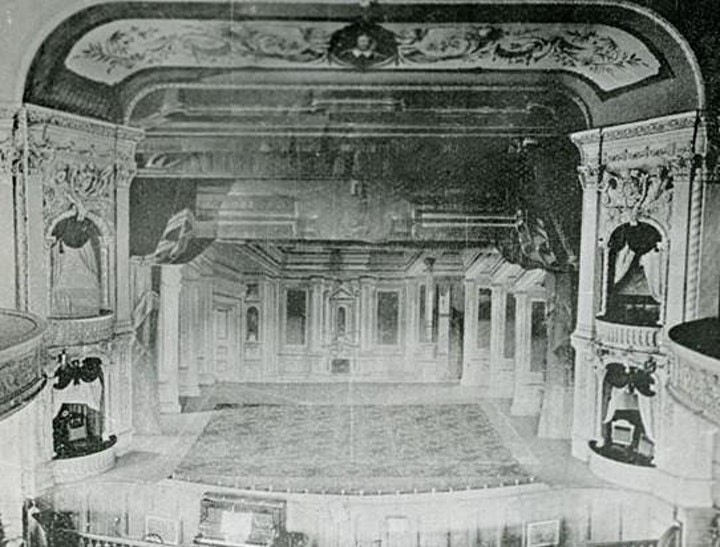 Join us for our first live program of 2021!
Benny Shoults, Volunteer for the Delaware County Historical Society, will take you back to the City of Delaware, over one hundred forty years!
The program will cover a time from 1879 to 1934, "The Golden Era of Entertainment". It will revolve around the once-grand City Opera House in downtown Delaware as well as other Delaware entertainment venues. Attendees will hear the stories about the 1,050 seat auditorium which graced the second floor of City Hall. Celebrities who appeared here included John Philip Sousa who led his band in "Stars and Stripes Forever." Others included Mark Twain, William McKinley, temperance advocate Carrie Nation, statesman William Jennings Bryan, Hollywood director Vincente Minnelli, "Ben Hur" author General Lew Wallace, and abolitionist Henry Ward Beecher.
Date/Time
Wednesday, August 18th
7  PM – 9:00 PM
Location
The Barn at Stratford
2690 Stratford Road
Delaware, OH 43015
View Map
This program is open to the public and free with reserved seating, get your tickets on Eventbrite
GET TICKETS