Delaware County Historical Society Announces –
Black Men in Blue: The Civil War, Ohioans, and the US Colored Troops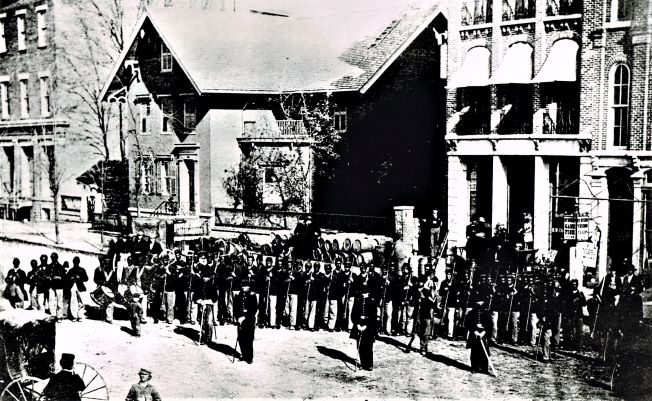 The Delaware County Historical Society (DCHS) announced its upcoming community event, Black Men in Blue: The Civil War, Ohioans, and the US Colored Troops. This event is free to the public and will take place at The Barn at Stratford (2690 Stratford Rd, Delaware) on Wednesday, February 22, at 7:00 PM.
This program will focus on the Ohio black community's response to the national conflict and the wartime participation of free black men – specifically, the 5th and 27th USCT that both trained at Camp Delaware. The 5th United States Colored Infantry Regiment was an African American regiment of the Union Army. The regiment saw action in Virginia as part of the Richmond–Petersburg campaign and in North Carolina, where it participated in the attacks on Fort Fisher and Wilmington and the Carolinas campaign.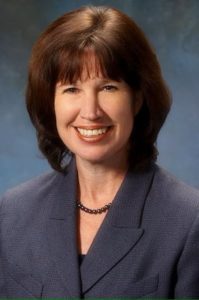 The guest speaker for this program is Dr. Kelly Mezurek, a professor of history at Walsh University. A lifelong Ohio resident, Dr. Mezurek earned a Bachelor of Arts degree in history from Baldwin Wallace College and a Master of Arts degree in public history and a Ph.D. in United States History from Kent State University. Her book, For Their Own Cause: The 27th United States Colored Troops, was a finalist for the 2017 Ohioana Book Award for nonfiction.
"In honor of Black History Month, we are pleased to welcome Dr. Mezurek and offer this special program in recognition of the service and sacrifice of Delaware's black soldiers," said Donna Meyer, DCHS Executive Director. "In addition to the in-depth research prepared by Dr. Mezurek, the event will feature related photographs from the DCHS collection."
Those interested in attending should register on Eventbrite: https://www.eventbrite.com/e/black-men-in-blue-the-civil-war-ohioans-and-the-us-colored-troops-tickets-533838133227?aff=ebdssbdestsearch
Should the event require rescheduling due to inclement weather, emails will be sent to those registered to attend, and we will provide updates on the DCHS Facebook page. The tentative rain date for this program is March 1.
THIS PROGRAM IS MADE POSSIBLE IN PART BY OHIO HUMANITIES, A STATE AFFILIATE OF THE NATIONAL ENDOWMENT FOR THE HUMANITIES.
The Delaware County Historical Society is a non-profit organization committed to promoting, preserving and sustaining interest in the history of Delaware County, Ohio. In addition to regular educational programming for all ages, DCHS owns and curates exhibits at several historical sites, including Nash House Museum, Meeker Homestead & Museum and the Delaware Historic Jail & Sheriff's Residence. Learn more, view event and exhibit schedules and find additional museum information at https://www.delawareohiohistory.org/. The organization also operates The Barn at Stratford event venue for weddings, corporate meetings, and other special gatherings. To learn more or book an event, visit https://barnatstratford.org/.