DEPP CEMETERY HAS ALMOST DISAPPEARED

by Carol Kender | January 2021
Many Shawnee Hills Residents are aware of the Lucy Depp community on Harriott Road just north of our village. But a lot do not know the history.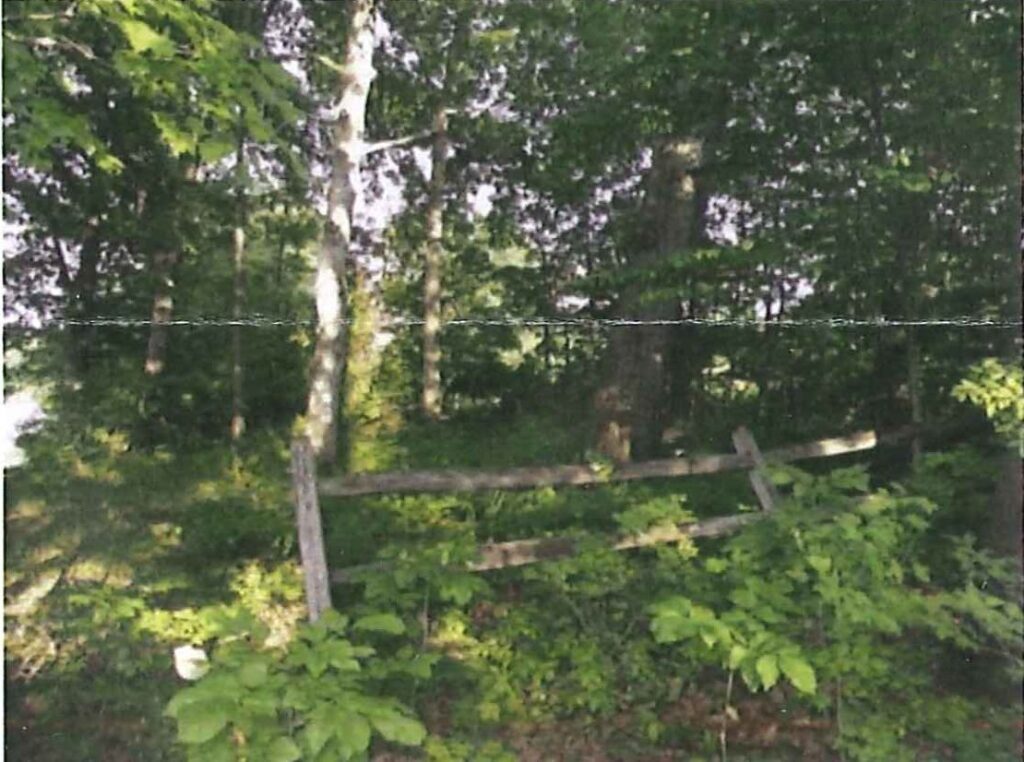 Two historical Markers at the barn tell most of the story. But they leave out the fact that there was a Depp Family Cemetery just south of Twin Lakes (on the east side of Dublin Road). There is a turnoff there that some people use for access to the water. An old and slightly decrepit fence surrounds cemetery. I spent some walking what I thought would be the site but found nothing.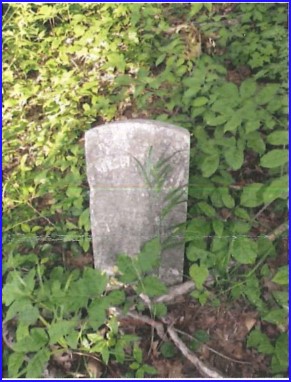 The only remaining tombstone is for Aurelius Depp –
a son of Abraham Depp
I went to the Lucy Depp web site for information. It is pretty sketchy. From an interview with a member of Lucy Depp Civic Association, I learned that almost all of the tombstones were removed for cleaning by Concord Township. They have apparently been lost.  One stone that remains is Aurelius Depp.  Aurelius was one of the sons of Abraham Depp, the freed slave who established the Depp community.  I was told that ground-penetrating radar had been done to try to locate graves at one time. 
At the age of 22, Aurelius Depp entered Oberlin College which he attended for two years. When his father became ill, he was compelled to return home and take charge of affairs.
Sept. 9, 1858, he was married to Catharine Letchford, daughter of Pleasant Letchford, an early settler of Columbus, who was the owner of 226 acres of land within a mile of the city. Letchford was a prominent colored man in Franklin County.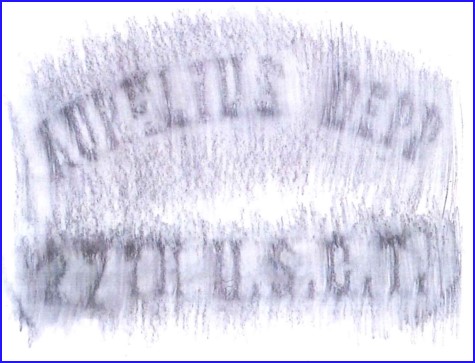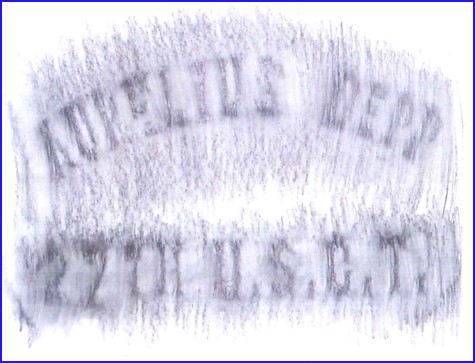 Etching of Aurelius Depp tombstone. Aurelius served in the Civil War with the Ohio 27th Colored Troops.
During the civil war, Aurelius enlisted in the 27th U. S. C. T.; he was in the two days' battle of Nashville, also at Franklin, Tenn., and Decatur, Ala.; After the war, he became a successful farmer and stock raiser. He also filled some of the township offices and was an active man in his neighborhood.
---
The Delaware County Historical Society promotes all of Delaware County history. You might find these items of interest; Lucy Dep – Living Black History, Delaware Ohio Black History Celebration, Hidden Communities Program.