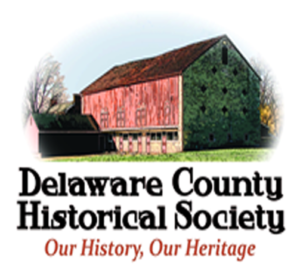 Join us for these programs in 2024
Our programs will be held live in 2024 except for January will be by Zoom as bad weather is likely and early darkness is certain. Registration will be on Eventbrite for all programs and events.
Additional information will be posted on our website several weeks before each program or event.

Delaware County Industrial History: The Village of Stratford, From Mills to Auto Sales
Presented by Steve Schmitt, Society Volunteer
Wednesday, January 17 at 7PM, Zoom only
Black History Through Black Music (Part 2)
Presented by Dr. Ted McDaniel, Emeritus Professor, The Ohio State University
Ohio Humanities Speaker. Sponsored by Ohio Humanities and by Katie and Steve Schmitt.
Thursday, February 22 at 7PM at The Barn at Stratford
Delaware – on The Edge of Total Eclipse
Presented by Tom Burns, Astronomer
Wednesday, March 13 at 7PM at The Barn at Stratford
* Eclipse Traditions – Celebrating the legacy of our land during the Path of Totality
Food, speakers, and classes
Monday, April 8th at Meeker Property/ The Barn at Stratford
Cultural Communities: The Black Communities in Delaware County before 1860
Based on research by Watson Walker, Jr., Nancy Fleming, Dave Pritchard and others
Thursday, April 18 at 7PM at The Barn at Stratford
Francis Beverly Kelley: Life with the Circus and Other Adventures
Presented by Michael Hoffman, Society Volunteer
Tuesday, May 23 at 7PM at the The Barn at Stratford
Swimming in Delaware County
Presented by Steve Schmitt and Bill Rietz, Society Volunteers
Wednesday, June 19 at 7PM at The Barn at Stratford
First Women of Delaware County
Panel Discussion moderated by Karen Cowan
Thursday, August 22nd at 7PM at The Barn at Stratford
History of OWU
Presented by Rev. Jon Powers
Wednesday, October 23 at 7PM at The Barn at Stratford
Annual Meeting – Journey to Ohio
Thursday, November 21 at 7PM at The Barn at Stratford
Holiday Open House – Nash House and Meeker House Museums
Nash – Sunday, December 1 from 3:30PM to 6:30PM (after Christmas parade); Meeker— schedule TBD
---
*Ticketed events – members will receive a discount
Programs are free unless otherwise noted.
The Barn at Stratford, 2690 Stratford Road
info@DelawareOhioHistory.org   DelawareOhioHistory.org   740-369-3831