Delaware County Historical Society Announces Virtual Lecture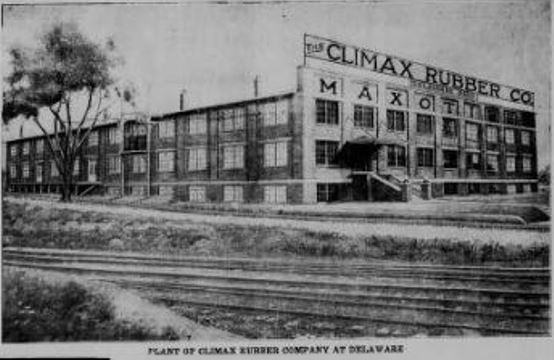 Special to 1808Delaware
The Delaware County Historical Society (DCHS) today announced the latest offering in their regular, monthly historical education programming, Delaware County Industrial History: Rubber Products. This free virtual event, available on Zoom will take place on Wednesday, January 18, at 7:00 PM.
The program and discussion will center around the history of the County Engineering building, located on Channing Street in Delaware. The building was originally constructed by K&W Rubber company owners, Guy and Ora Krichbaum, as a production factory in 1918. The company relocated from Ashland to Delaware, enticed by members of the Delaware Commercial Club.
"Steve Schmitt, one of our many passionate volunteers, has done extensive research on Delaware County's industrial past and we're fortunate to have him share the interesting facts and engaging stories he's uncovered," said Donna Meyer, DCHS Executive Director. "These interactive events are a great opportunity for lifelong learners of all ages to discover more about our shared history here in Delaware County. The evolution of industry and manufacturing has shaped much of our local, national and global history. It's fascinating to look back in time and think about what we might better understand to positively impact the future."
Those interested in participating can register for the event and get the Zoom virtual meeting details at Reserve Your Place for this program on Eventbrite. Registrants will receive the zoom link via email.
Additional details available here.
The Delaware County Historical Society is a non-profit organization committed to promoting, preserving and sustaining interest in the history of Delaware County, Ohio. In addition to regular educational programming for all ages, DCHS owns and curates exhibits at several historical sites, including Nash House Museum, Meeker Homestead & Museum and the Delaware Historic Jail & Sheriff's Residence. Learn more, view event and exhibit schedules and find additional museum information at https://www.delawareohiohistory.org/. The organization also operates The Barn at Stratford event venue for weddings, corporate meetings, and other special gatherings. To learn more or book an event, visit https://barnatstratford.org/.