Searching for Ghosts at the Historic Jail and Sheriff's Residence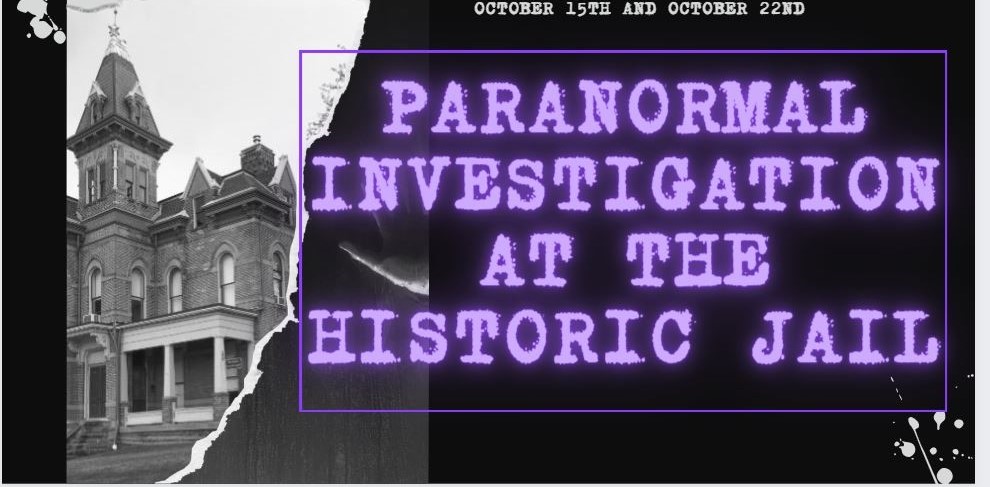 Built in 1878, the Historic Jail and Sheriff's Residence, located at 20 West Central Ave in Delaware, is home to several spirits. Here is your chance to find them or discover new ones.
Working with Tri C Ghost Hunters, The Delaware County Historical Society will be holding
Paranormal Tours in the Historic Jail on Saturday, October 15 (2 tours) and on Saturday, October 22 (2 tours).
The first tour each night will begin at 7:45pm
The second tour each night will begin at 11:15pm
Each tour is a 2- hour paranormal tour
Ticket price is $40 and can be reserved through Eventbrite – Click Here to get your Tickets on Eventbrite
In order to provide the optimal experience, the number of tickets available are very limited. Not all areas at the jail may be accessed.
No one under 18 will be admitted. No alcohol will be permitted. A waiver will be emailed to ticket registrants which must be signed and presented at check in.
This is a lights-out investigation, and each participant should bring their own flashlight.  Other investigation tools should be limited to small items such as pendulums, dowsing rods and recording devices.
Group 1:

Check-in begins at 7:45pm
Intro at 8:00pm
2-hour investigation begins at 8:15pm
Debrief & departure 10:15pm

Group 2

Check-in begins at 11:15pm
Intro at 11:30pm
2-hour Investigation begins at 11:45pm
Debrief & departure at 1:45am
Don't miss the special exhibit on Victorian Mourning Practices on display at the jail.
Note: Eventbrite will charge a small fee which will be added to the ticket price.
Questions? Email