The Delaware County Historical Society
is pleased to present
a Sidewalk Exhibit of Delaware History:
Connecting Threads
The Sandusky Street display window of The Hair Studio presents:
Connecting Threads: The importance of early weaving and quilt making in Delaware County
As we wander Delaware County today, we encounter many sheep farms. That was also true hundreds of years ago when early European settlers arrived in our county. The sheep provided wool which could be spun and woven into coverlets or cloth. Think about one of Ohio's cold winter's nights and trying to stay warm without a heater. A coverlet was essential for a satisfying life. Many Ohio homes in the 19th century had a large floor loom to enable family members to weave their own coverlets.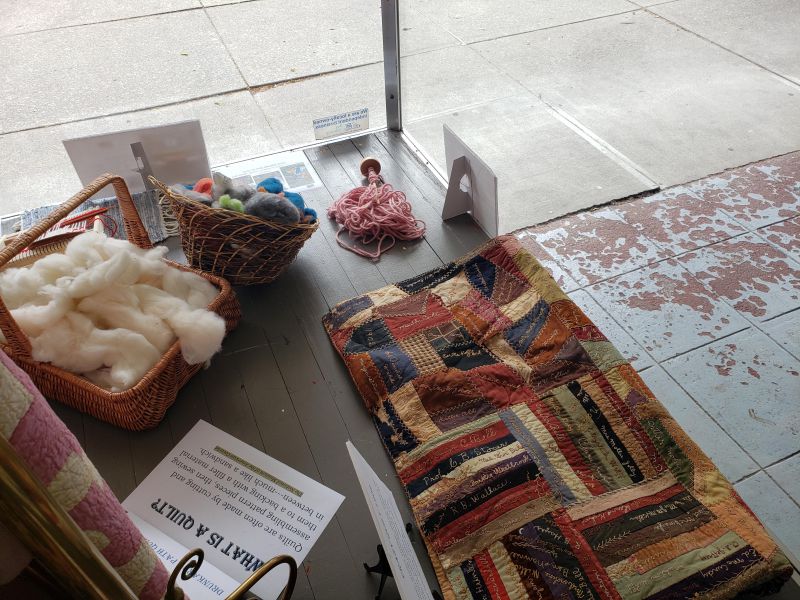 Quilting was also popular at that time. Quilters displayed their artistic skills as they created interesting patterns from fabric. Their quilts were made from fabric they wove, purchased, or recycled from other clothing. A quilt in the window uses the Drunkard's Path pattern in pink and white. Another quilt is the Crazy Quilt pattern and was sewn in 1902 by local Delawareans. Sewers embroidered their name within a shape. Look closely to see if you can find R. B. Hayes.
This is exhibit highlights several coverlets and quilts that are part of the Delaware County Historical Society collections. Cleaned white sheep's wool, dyed wool, a drop spindle, and a small handloom are also on display. Photographs show different natural dyes the settlers might have used and QR codes direct readers to short videos of a person using a drop spindle, a spinning wheel, and weaving on a floor loom.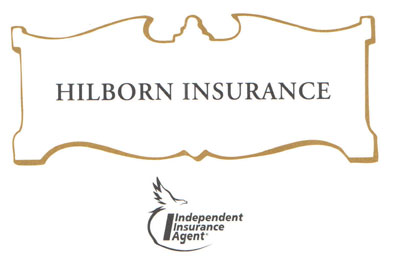 The "Connecting Threads" exhibit is sponsored by:
Come view the Connecting Threads window display and stir up memories of your own. Then come to the Meeker Homestead Museum, when it opens, to see the full Connecting Threads Exhibit.
Cindy Kerr and Benny Shoults have created a wonderful presentation that brings Delaware history to life through historic artifacts, information, and photographs.
The artifacts in the display are from the Delaware County Historical Society's extensive collection. Visit the Cryder Historical Center and Research Library at 157 W Williams Street to see more.
About The Hair Studio
The Hair Studio at 33 North Sandusky Street in Downtown Delaware Ohio has graciously made their window available the Society for several years. If you are downtown, be sure to take a look at our display. For a map and directions click here.
About The Delaware County Historical Society
The Delaware County Historical Society is a nonprofit institution. Our mission is to promote and sustain interest in the history of Delaware County, Ohio through historical preservation and education.
CRYDER HISTORICAL CENTER
RESEARCH LIBRARY
NASH HOUSE MUSEUM
157 East William Street, Delaware
MEEKER HOMESTEAD MUSEUM
THE BARN AT STRATFORD
2690 Stratford Road, Delaware