On a brisk November Saturday (Nov 2nd), twenty- four student members of the Rutherford B. Hayes High School National Honor Society arrived at the Delaware County Historical Society to clean up the historical center grounds.  They joined three Historical Society volunteers including Roger Koch, Ralph Au, and Susan Logan.  Together the volunteers raked, gathered, and bagged the mountain of leaves that descended from the massive trees surrounding the Cryder Historical Center on E. William Street Delaware.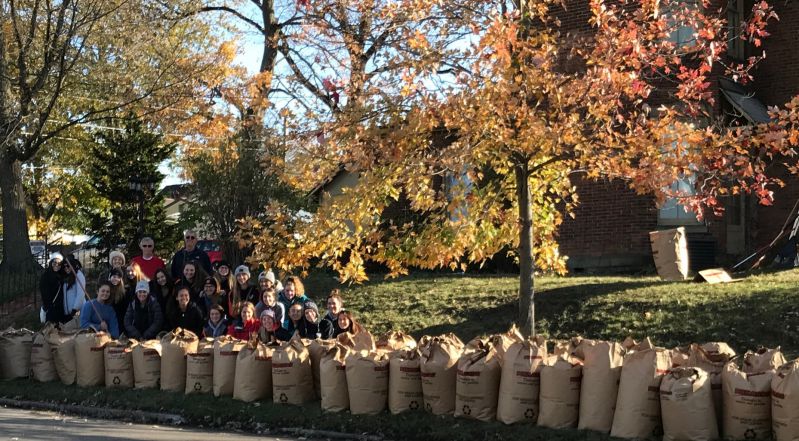 In an amazing 2 hours, the volunteers had de-leafed the grounds. They collected 83 bags of leaves seen lined at the curb for the Delaware City Yard Waste pickup on Monday morning.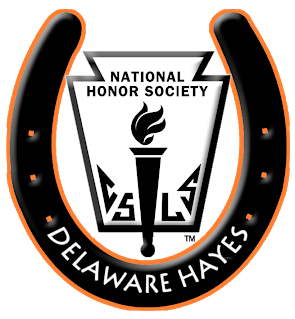 Membership in the Hayes High School chapter is an honor bestowed upon a student. Selection for membership is by a Faculty Council. It is based on outstanding scholarship, character, leadership, and service.
Each year, juniors and seniors are inducted into the Hayes High School chapter during a fall induction ceremony.  Inducted member students become involved in a variety of school and chapter service projects.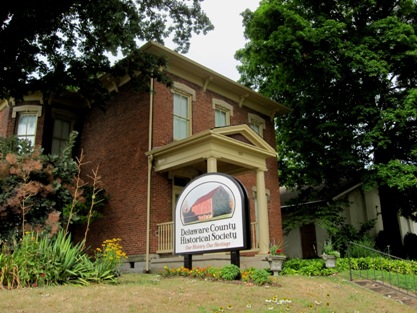 ---
CRYDER HISTORICAL CENTER
RESEARCH LIBRARY
NASH HOUSE MUSEUM
157 East William Street, Delaware
MEEKER HOMESTEAD MUSEUM
THE BARN AT STRATFORD
2690 Stratford Road, Delaware