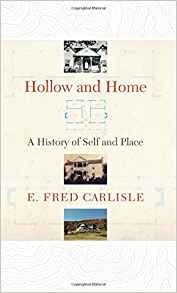 Fred Carlisle '56, an Ohio Wesleyan University alumnus and native of Delaware Ohio, has published a new book – Hollow and Home: A History of Self and Place.
Mr. Carlisle will read from this latest book:
Wed., Sept. 6 (5:30-7:30 pm)
Delaware's Willis Education Center
74 W. William St. , Delaware Ohio
After the reading, Mr. Carlisle will be available to sign copies of his book.
After a long and distinguished academic career, both as an administrator and scholar, Carlisle decided to return to this roots. In searching for his father, Ervin Carlisle (Carlisle school was named after him), he also rediscovered his birthplace.
Fred Carlisle has been writing about identity and place for years. He is the author of four previous books—two memoirs, and studies of Walt Whitman and of Loren Eiseley. A former provost at Virginia Tech, he grew up in Ohio, enjoyed a long academic career, lived for a decade in the rural Virginia mountains, and now divides his time between Virginia and South Florida.
For directions to the location of this event click here.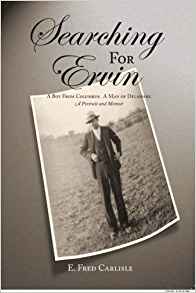 You can purchase Fred Carlisle's earlier book Searching for Ervin – A Boy from Columbus, A Man of Delaware from the Delaware County Historical Society or our online store.