The Delaware County Historical Society
is pleased to present
a Sidewalk Exhibit of Delaware History:
  Love and Marriage
The Sandusky Street display window of The Hair Studio presents artifacts, photographs and articles reflecting themes of Love and Marriage in Delaware County.
The new window display features:
Old Valentines, a love story of Marilyn and George Cryder who made the Historic Society a greater force in Delaware County
LOVE candy molds from Nectar Candy Land. We will be using them to make candies for the upcoming Chocolate Walk.
the latest article on The Barn at Stratford, our historic wedding venue that has hosted many loving couples weddings.
our blushing Bride hidden by her stylish veil in her 1950's style wedding dress.
Come view the Love and Marriage window display and stir up memories of your own. Visit with family or friends and share some memories with them.
Benny Shoults and Maggie Webb have created a wonderful presentation that brings Delaware history to life through historic artifacts, information, and photographs.
The artifacts in the display are from the Delaware County Historical Society's extensive collection. Visit the Cryder Historical Center and Research Library at 157 W Williams Street to see more.
About The Hair Studio
The Hair Studio at 33 North Sandusky Street in Downtown Delaware Ohio has graciously made their window available the Society for several years. If you are downtown, be sure to take a look at our display. While you are there, and ask for "Steve" and thank him for the generous use of the space. For a map and directions click here.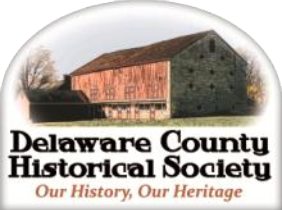 Cryder Historical Center
Research Library
Nash House Museum
157 East William Street
Delaware
Meeker Homestead Museum
The Barn at Stratford
2690 Stratford Road
Delaware