The Delaware County Historical Society
is pleased to present a Delaware County History program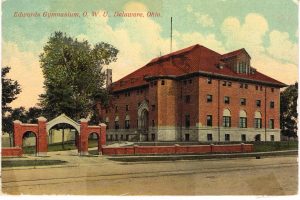 Sports Venues in Delaware County
Presented by Mr. Brent Carson
Wednesday, April 11 at 7pm in The Barn at Stratford
Learn about the sports venues in our county's history including where and when they began.
Hear fascinating local stories about the gymnasiums, stadiums, and ball fields of Delaware County as researched by local historian Brent Carson.
See photos and memorabilia!
Learn the inside story from those who were there.
About The Presenter

Brent Carson, widely considered the leading historian for the City of Delaware and Delaware County. Carson spent 32 years teaching in Delaware City Schools. Brent continues his work with students as a guest presenter and speaker. He also continues his journey to document history through his work the Delaware County Historical Society where Brent has been voted President Emeritus.
Reserve Your Seats
The program is free and open to the public, however there will be an opportunity to make a donation, which will help defray the operating expenses of the Society.
To ensure adequate seating, we request that you pre-register for this program Click here to Reserve Your Seats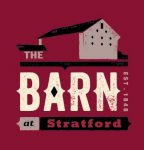 This program will be held at:
Click here for Directions and Map
For more information, Programs@DelawareOhioHistory.org or call 740-369-3831, ext. 3.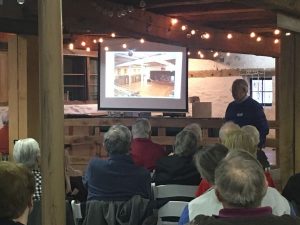 Update Program Recap
Commentary from our executive director, Donna Meyer about Wednesday's program at the Barn at Stratford:
"58 people attended the sports themed program. Brent did an excellent job and received lots of audience participation. Many in the audience shared memories and stories of events at the sports venues presented."
740-369-3831
CRYDER HISTORICAL CENTER
RESEARCH LIBRARY
NASH HOUSE MUSEUM
157 East William Street, Delaware
MEEKER HOMESTEAD MUSEUM
THE BARN AT STRATFORD
2690 Stratford Road, Delaware