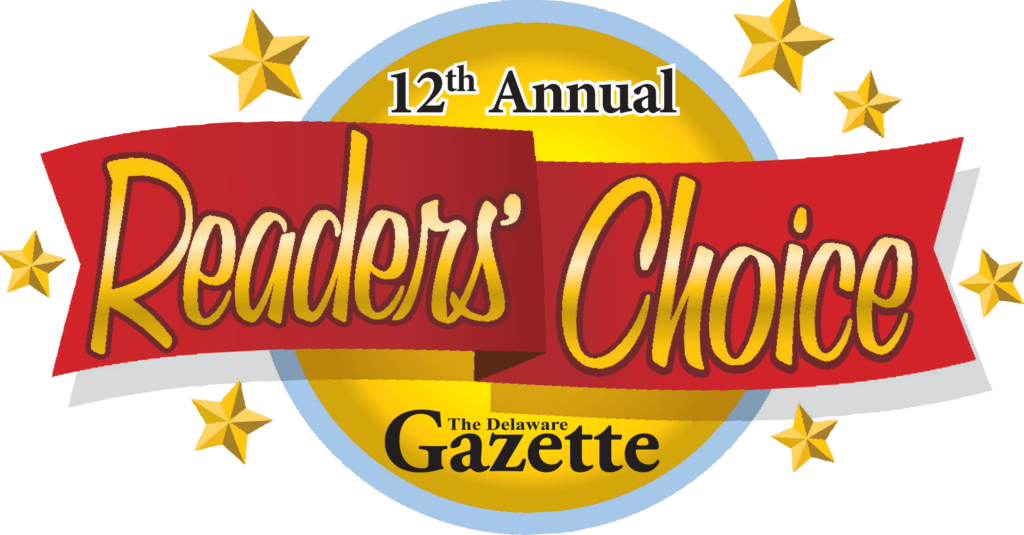 The Delaware Gazette 12th Annual (2020)
Readers' Choice Poll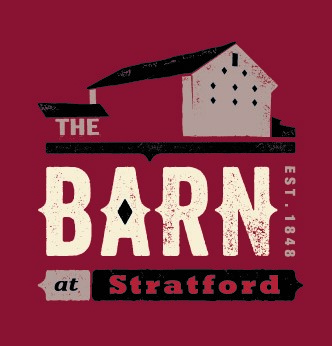 Has voted The Barn at Stratford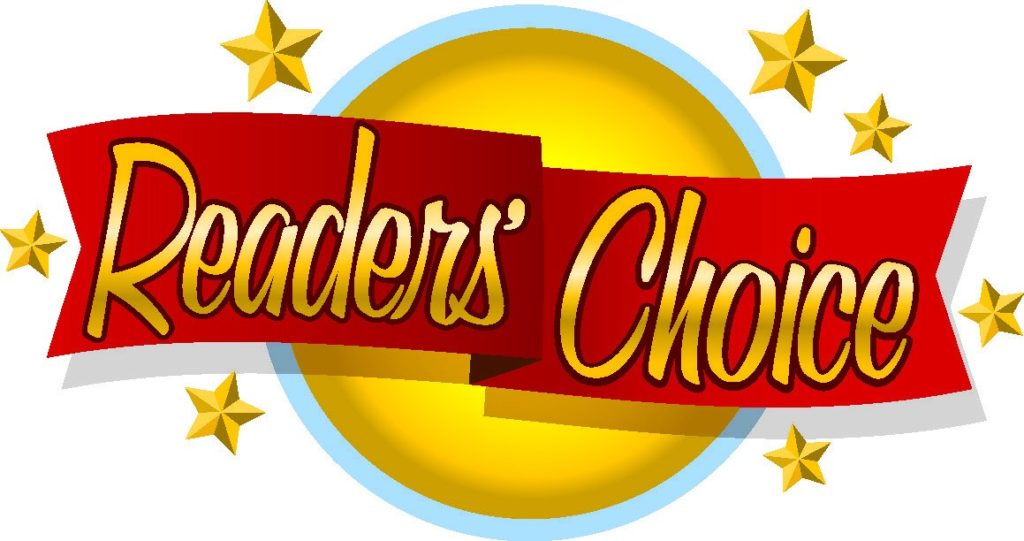 #1 Wedding Venue (again)
#1 Meeting Venue
#1 Banquet/Reception Facility
The Barn at Stratford and the Delaware County Historical Society are honored by the Delaware Gazette Readers' Choice 2020 poll awarding us the top Banquet/Reception Facility, top Meeting Venue, and top Wedding Venue. 
Barn Manager Melissa Stroupe and the Venue Team has worked hard to make every event historic and memorable.
Thank you Delaware for recognizing their efforts. 
The Barn at Stratford's Authentic History
The Garth Oberlander Barn was erected in 1848 by George Bieber. The stone-end bank barn was built two stories tall and the main portion measures 84′ by 36′. The foundation and stone end walls were squared and coursed limestone rubble from the plentiful deposits of limestone at by the nearby Olentangy River. The massive timber structural elements, many of which can easily be seen from inside the barn, are the hand-hewn products of the first-growth surrounding forest.
This historic barn is owned by The Delaware County Historical Society and operated as The Barn at Stratford. This beautiful historic barn is available for your weddings and receptions, organization events, and social occasions.
About The Delaware County Historical Society
The Delaware County Historical Society is a nonprofit institution. Our mission is to promote and sustain interest in the history of Delaware County, Ohio through historical preservation and education.
CRYDER HISTORICAL CENTER
RESEARCH LIBRARY
NASH HOUSE MUSEUM
157 East William Street, Delaware
MEEKER HOMESTEAD MUSEUM
THE BARN AT STRATFORD
2690 Stratford Road, Delaware