Franklinton Historical Society
Promoting interest in Franklinton history…nurturing a sense of pride in the Franklinton area
Phantoms of the Dark: Female Spies of the Civil War
6:30 pm Wednesday, October 19, 2016
Presented by author Jeane Candido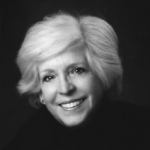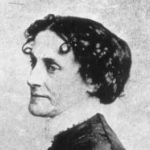 The Civil War left no one untouched. The cause called brave men and women to reach beyond their prescribed place in Victorian society. Women who embraced the cause found their own ways to do what they could. The more daring became spies employing feminine virtues, poses, and personalities to secure the advantage in intelligence gathering. Their whole world of being without power and authority prepared them to charm, cajole, flatter, and ingratiate to reach their goals. When the war ended, they became extinct. They slipped off the stage so anonymously as to avoid detection, sinking back into society to reclaim their previous prewar roles.
Hundreds of women served as spies during the Civil War. Who were these secret agents in hoop skirts? How did they operate? What motivated them to risk all in playing these dangerous games? Hear Ohioan Jean Heimberger Candido, Civil War historian and author, tell their stories. Known for her in-depth research and attention to detail, Ms. Candido will expose their secrets at the October 19th meeting of the Franklinton Historical Society.
Mount Carmel Community Health Resources Center
777 West State Street, Medical Office Building 2
Free parking in P1 Garage―enter off W. Town at Davis, turn right into garage. Take elevator to 1st
floor, exit lobby, turn left, and building is on the left. Enter at 2nd door.