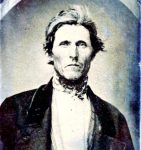 Do you have family photos, old or new, that are interesting, puzzling, or even valuable?
Do you have mid-19th. century images such as tintypes, daguerreotypes, cabinet cards, or even 3-D stereo views?
Do you know? How to identify different photograph types, How 'antique' photograph types were made when your family had them taken.
Do you know? How best to care for and preserve the various types of photographs and media in your collection?
The Delaware County Historical Society presents a program that will answer these photo questions and 'Bring History to Life'
'Family Photos, Old and New'
July 27th at 7pm at The Barn at Stratford,
Dave Nungesser will discuss all these questions and illustrate them through many examples.  We will both view and examine Family Photos, recent and from the past.
About the Presenter
Dave Nungesser, a volunteer at the Cryder Research Library, received his B.A., M.S. and Ph. D in English and Education from The Ohio State University specializing in mass media and photography. Graduate studies included OSU's History of Photography courses and coursework in historical images.  He has studied and collected in this field for 30 years.  Dave and his family live in Delaware.
Whether the images are 'antique' ones, snapshots from the early 1900s, or current digital photos, the program will explain the best way to make sure they are properly conserved and stored to keep your family's heritage secure.
If you have photos from the 1950s to the 1990's, for example, they may be in albums with "magnetic" pages covered in plastic, and seem to be glued in forever, but a way to get them out unharmed will be covered.
Answers to Historical Photograph questions
You will learn the answer to some of the most frequently asked questions about historical photos:
Why is there no tin at all in a tintype?
Why is no one smiling in 1800s photos?
What kind of photos were in the pockets of most Civil War soldiers?
Why do many people appear left handed in early images — and what does Billy the Kid have to do with that?!
Come to our presentation to find the answers to these questions.  Bring your own photos to share and learn more about them.
This program is open to the public. No ticket or reservation required. An opportunity for Donations will provided.
UPDATE – Program Recap
The program on Family Photos drew a crowd of 50 people, including several children. The presentation was expertly given by volunteers, Dave Nungesser and Adam Waisanen. The information was well researched and entertaining. Dave brought a full assortment of photographic equipment and examples to illustrate his talk. Adam discussed methods for photo preservation, including the use of UV glass or acrylic in a frame, which protects the photo from fading when exposed to sunlight.
The Program
Historical information in written form provides the facts of "who, what, when, and where" While we learn much from this, there remains a gap in the story. Photography fills that void with images that titillate our visual senses about a real person who lived in that era. Clothing, jobs, home life, street scenes, transportation, and other pictures stimulate us to know more about the individual's life and surroundings.
Though the past has faded into the mists of time, it is still an integral part of the present and future. The people in those pictures are our progenitors, so we are tasked to memorialize them through photos. The question that begs an answer is "how and where do I store all of those pictures?" The ideal way to store photographs is to digitize them with a flatbed scanner or taking a digital picture of the photograph. For slides and negatives, there are scanners for them as well. Once there is a digital image, it can be edited in multiple ways while preserving the original photo.
Photographs from the 19th century often lack details because of:
The process used (eg. daguerrotype, cyanotype, wet plate, etc.)
Cameras and lenses were in their infancy
There was no way to accurately measure the amount of light needed for correct exposure
Photographer error
Age and exposure to sunlight causes fading.
Fortunately, modern software can restore some detail that was "lost", as seen in these barn photos.
A Special Bonus
Following the presentation, Society Executive Director Donna Meyer added a special bonus. She volunteered to lead a large group of fifteen attendees on a tour of the 1820's Meeker House Museum. The tour included the popular "Street Cars and Interurban" Exhibit that closes July 31 .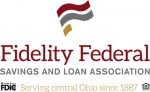 The Delaware County Historical Society thanks Fidelity Federal Savings and Loan for their sponsorship of this program.
About The Society
The Delaware County Historical Society is a non-profit organization funded by donations and fueled by a marvelous corps of dedicated volunteers. We collect, conserve, research, and catalogue artifacts of historical import. We obtain, maintain, and make available to the community historic places including The Barn at Stratford. We support county school history teachers and students. We prepare and present programs (like this one) and exhibits year-round to educate and promote Delaware County History.