We need your Support!  Your donations sustain us and your sponsorships continue our mission of preservation & education by supporting our efforts to offer programs.
Here are a few ways you can contribute:
We appreciate your support of our mission of historic preservation and education.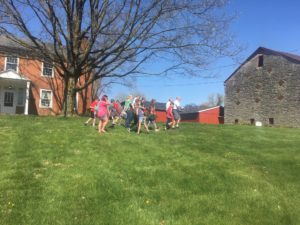 Each year, we bring our past to life as we teach local history to thousands of school children and adults through classes, camps, programs, reenactments, tours, and exhibits.
We count on donations from people like you to sustain our efforts as we continue to preserve buildings, oral histories, documents, and photographs, as well as artifacts and newspapers, which have shaped our community and tell the story of our rich legacy.
If you would like to discuss supporting one of our many education and preservation projects, legacy giving, or minimum required distribution,
contact Donna Meyer, Executive Director, director@delawareohiohistory.org, 740-369-3831 x3.

Your gifts sustain us!
Feel free to select one of the 4 donation amounts OR you can choose a customized amount to donate below (minimum of $10)!
Add your single artifact or large collection to our collections
and take your place in history!
Every year, new photographs, archives and artifacts are added to the Delaware County Historical Society collections through the generosity of individuals, organizations and corporations.  These donations help us fulfill our mission to promote and sustain interest in the history of Delaware County, Ohio, through historic preservation.
We Collect
Items made in, used in, or about or by – Delaware City/County.  At the moment we are very interested in items from 1800 – 1850.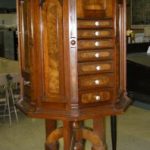 Objects: Clothing, toys, tools, furniture, memorabilia, personal items, etc.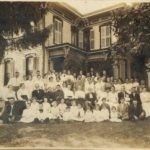 Photos: Especially identified photos but old photos of places in Delaware City/County are very welcome. We may be able to identify some. We are happy to receive photos on loan to digitize and return the lender with a digital copy of the photo.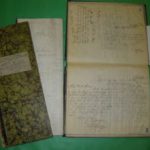 Archives: Records created by local organizations, businesses, government, and reminisces of Delaware City/County residents, unpublished manuscripts, etc.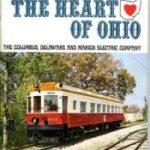 Books: About Delaware City/County or by Delaware Residents
Why We Do This:
Answer Questions about the history of the county
Write articles about the history of Delaware County
Create instructional materials for teachers
Set exhibits at the Hair Studio in Delaware, Nash House Museum, and the Meeker House Museum
Preserve the history of the County
Share the history of Delaware with children
FAQ'S:
Q: Does the Delaware County Historical Society do appraisals and will they appraise my donation for monetary value?
A: The Society does not provide appraisals for any reason as the Internal Revenue Service regards museums and libraries as interested parties and thus to appraise an item is a conflict of interest. However, professional appraisers do perform this service for a fee. To find a licensed appraiser in your area, contact the American Society of Appraisers, the International Society of Appraisers, or the Appraisers Association of America for a referral
Q: Can I receive a tax deduction for my donation?
A: All donations accepted by the Delaware County Historical Society are considered charitable contributions to a not-for-profit organization.
Q: How are potential donations received?
A:Donation offers are reviewed by the Society Collections Committee. The Committee is made up of volunteers and local historians knowledgeable about both the scope of our existing collection as well as the conservation issues associated with artifact care. The Committee sends out a letter of acceptance after the artifact has been reviewed; this process can take from one to four months.
Q: Does the Delaware County Historical Society accept long-term loans?
A: The Society does not accept long-term loans unless an exhibit requires such an artifact. The Society often accepts short term loans for specific exhibits or programs; we prefer to commit our resources to the storage and preservation of materials in the collection.
Q: If I donate an artifact to the Delaware County Historical Society, will it be returned to me at my request?
A: After an artifact is accessioned and becomes a part of the Delaware County Historical Society collection, it cannot be returned to the donor. Once the Collections Committee accepts your donation for the collection, your Deed of Gift form legally transfers ownership of the artifact to the Society.
Donation To The Delaware County Historical Society Collection
With this form you are offering an item(s) as a gift for the Delaware County Historical Society's collection of historical artifacts.

A limited number of sponsorship opportunities are available. Your investment in program sponsorship gives you a great opportunity to reach a large segment of the population in Delaware County and beyond.
Our programs, most of which are available to the public at no charge, "Bring history to life" with expert speakers, interesting topics, colorful images, video, exhibits, and lively discussion.  Attendance at our programs averages over 120 people.  Look over our Program Schedule
Click HERE to view our Program Sponsorship Packages!
Adopt-a-Memory offers you an opportunity to assist the Delaware County Historical Society and gain the satisfaction of personally contributing to the preservation of historical objects for the education and enjoyment of current and future generations.
Adopt-a-Memory as a Guardian
To become a guardian, you contribute funds needed to catalogue, curate, care and preserve the objects, collections and rooms of the Historical Society for one calendar year.
Guardians can be individuals, families, schools, civic and social groups or companies. And of course, the adoption makes the perfect gift for someone who is a history buff or who has everything and does not want to accumulate more possessions but would rather have fond memories and know that they have made a difference.   Needless to say, the object must remain at the Historical Society under the expert care of our curators; however, you are encouraged to come and see your adopted memory.
Adoptions are exclusive, being made on a first-requested, first-adopted basis for a 12-month period.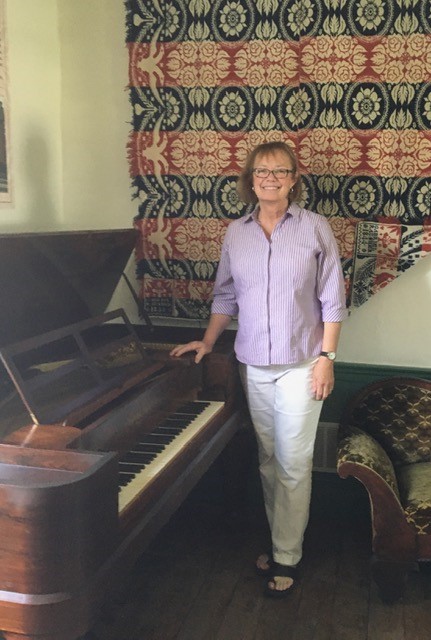 Benefits:
In appreciation of an adoption, you or your gift recipient will receive:
A Thank You letter
A Fact Sheet from the staff
An Adoption Certificate
A Picture of the Object
A Charitable Tax receipt
An object label or plaque with your name or recipient's name will be present when the object is on display
Your name or the recipient's name will be listed in the Historical Society's Annual Report (unless you wish to remain anonymous)
An invitation to exclusive events offered for our Guardians, including an after-hours evening reception.
With advance notice, you may request to see your object if it is not currently on display
Guardians will receive advance notice of their object going on display
A copy of the Historical Society's newsletter and advance notice of upcoming events
Adopt-a-Memory Opportunities
Look over the objects and pick out your favorite object or select that unique gift for someone special.  Can't decide right now, then check back here for the most up-to-date list of suggested or available objects.
Click HERE to shop Adopt-a-Memory
Adopt a Memory – Nash House Room

Adopt a Memory – Delaware County Newspapers 1930-1967

Adopt-A-Memory – White House Easter Eggs

Adopt a Memory – 1882-90 Caligraph Typewriter

Adopt a Memory – 1902 Lambert Typewriter

Adopt-a-Memory – Dr. Warner's Coraline Four in hand Corset

Adopt a Memory – World War I Victory Medal

Adopt a Memory – Fraktur

Adopt a Memory – William Walcutt's 1856 Portrait of Hosea Williams

Adopt a Memory – 1928 GE Refrigerator

Adopt a Memory – Knox Shain Telegraph Receiver

Adopt a Memory – Magic Lantern

Adopt a Memory – Civil War Kepi (Cap)

Adopt a Memory – The Nectar sign

Adopt a Memory – Ornate Baby/Child's Carriage

Adopt a Memory – Revolutionary War Breeches

Adopt-a-Memory Early Tall Clock *Adopted*

Adopt a Memory – Covered Wagon Chest 1821
For further information, or if you have questions please contact
Donna Meyer, Executive Director, director@delawareohiohistory.org, 740-369-3831 x3.
We are so thankful to all of the businesses that support the Delaware County Historical Society,
and are always appreciative of new organizations joining us! Click
HERE
to become a supporting business.
The Kroger Community Rewards program makes fund-raising easy. All you have to do is shop (at your local store or online) and swipe your Loyalty Card. Funds will be donated to the organization of your choosing at no added cost to you. Designate: Delaware Co Historical Society – FQ040 CLICK HERE to sign up.
Donating with Microsoft Rewards is easy— just search using Bing search, or complete quizzes, or daily sets, or shop with Microsoft to earn points. Then redeem those points for donations to select nonprofits. Please choose:
Delaware Co Historical Society – Arts & Humanities – Ohio CLICK HERE to sign up.
Amazon Smile
Designate:  Delaware County Historical Society CLICK HERE to sign up.