Scavenger Hunt




in the Cryder Research Center
3rd Graders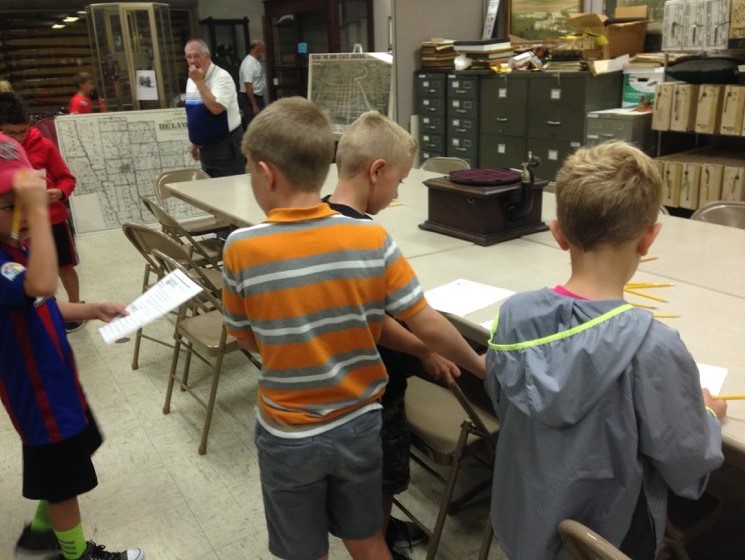 The Scavenger Hunt is always exciting as students explore the Cryder library/museum.
Students get a chance to explore our Cryder Library Resource Center and learn about the different artifacts we have stored there. They then get to go on a scavenger hunt to locate different artifacts on their list.
Program Options:
This program can be paired with the Nash House Tour and/or the Walking Tour of Early Delaware.
Location:
157 E. William Street on the corner of E. William Street & Little Street attached to the Nash House
Length of time:
1 hour
Cost:
We suggest a fee or donation of $50.00 for small groups (up to 50 people), or $100.00 for larger groups. If paired with the Walking Tour of Early Delaware and/or the Scavenger Hunt at the Cryder Research Center on the same day, you get all for one price.
The Delaware County Historical Society is a non-profit organization funded by donations and memberships. In order to keep our facilities such as the Nash House, The Meeker Homestead, and the Cryder Research Center open and programs available, we would appreciate any financial contribution your school, PTO or organization can provide.
These fees are negotiable so that all children and interested adult groups can receive the benefit of our programs.
3rd Grade:
History: 2, 3
Geography: 8