As the stewards of our county's history, we know that history is being made during these extraordinary days.
We are observing with Governor DeWine's "Stay at Home" order, and mass gathering ban to ensure safety to our employees, volunteers, visitors, and event participants. This required:
Cancellation of our programs
Postponement of the opening of the Meeker Museum
Cancellation or postponement of a major fundraiser
Closure of the Cryder Historical Center
Canceling venue rentals at The Barn at Stratford.
These, on top of an already stressed budget, will have a disastrous effect on our organization. 
We want to share with you that we are paying our staff, who are able to work from home, during this time. Our operating expenses remain the same, but our income has all but stopped. We have experienced lost venue income from canceled weddings and events at the Barn which is our major source of revenue.
Typically, we depend on members and donors for much of our funding, augmented by grants that require matching funds.  That need is even greater now.
We Need Your Support Now
If you're able to help, it would bring much relief during these difficult days at the Delaware County Historical Society and help ensure we can continue to preserve our cherished and rich history. You can give online by clicking the giving button below or by mailing a check to the Delaware County Historical Society, 2690 Stratford Road, Delaware, Ohio 43015.

The Coronavirus Aid, Relief, and Economic Security Act (CARES Act) includes a new above-the-line deduction for total charitable contributions of up to $300. The incentive applies to contributions made in 2020 and would be claimed on tax forms next year, regardless of whether taxpayers itemize or use the standard deduction. The bill also lifts the existing cap on annual contributions for those who itemize, raising it from 60 percent of adjusted gross income to 100 percent.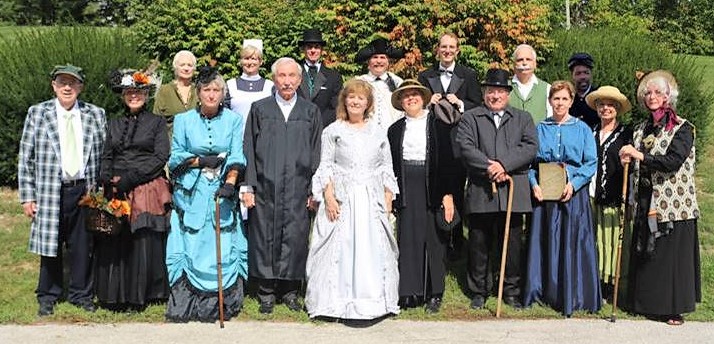 Our staff and volunteers continue to have tremendous drive and passion for preserving and sharing the stories of our county's most treasured history, which includes a U.S. president, American Indians, the Underground Railroad, and so much more. We know we will get past this challenging time and hope we will be able to reschedule our postponed events to future dates.
We thank you for your support and hope to see you at our programs and museums when it is safe to resume our activities.