The Delaware County Historical Society
presents
Perspectives on Rutherford B. Hayes
and the Compromise of 1877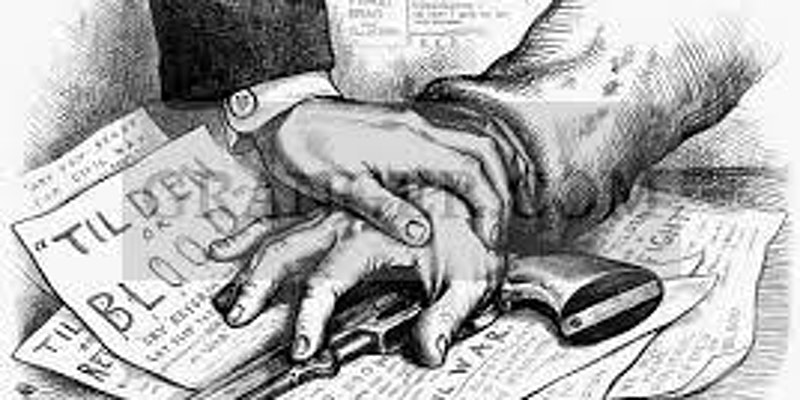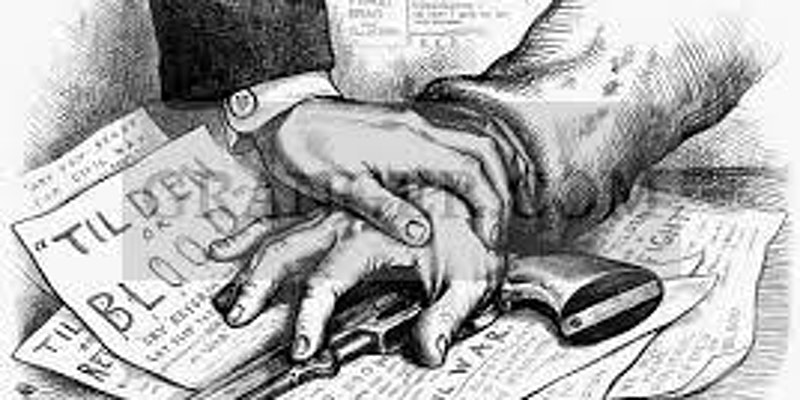 About The Program
Virtual via Zoom and Facebook
A panel discussion featuring conversations about
Rutherford B. Hayes and the Compromise of 1877.
About The Panel:
Moderated by Bill Rietz, former social studies teacher and chairman of the Rutherford B. Hayes Heritage Fund Committee
Stan McDonald, retired Delaware City School teacher, who holds BS degrees in Botany and Science Education from NC State University and a Masters in Educational Administration from Ashland University. McDonald presented at OWU's Lifelong Learning Institute in the fall of 2019 on the same topic.
Barbara A. Terzian – OWU Associate Professor of History and Department Chair
Dustin McLoughlin, PhD Historian, Chair of Curation and Education at the R.B. Hayes Presidential Library and Museums in Fremont.
Mark Butler, local educator and community activist.
Topics to be covered will include:
The Election of 1876
The Compromise of 1877
The Electoral Commission
Hayes's role in the abolitionist movement, social welfare concerns, and legacies…where the past and present meet.
There will be an opportunity for the audience to ask questions of the panelists.
Reserve Your Virtual Seat
The program is free and open to the public. There will be an opportunity to make a donation, which will help defray the expenses.
To ensure adequate bandwidth, registration and reserved "seats" are strongly advised for this program
This Virtual Program will be online via Zoom*.
Make a reservation and you will be emailed easy-to-follow instructions and Zoom link before the program.
*Zoom is a software system used around the world for meetings, conferences, and program. There is no charge to you to use Zoom.
The entire program will also be streamed live via Facebook
on the DCHS Facebook page.
For more information, please call the society at 740-369-3831, ext. 3,
or email Programs@DelawareOhioHistory.org
---