The Delaware County Historical Society invites you to experience a Victorian Christmas Open House at Delaware's historic Nash House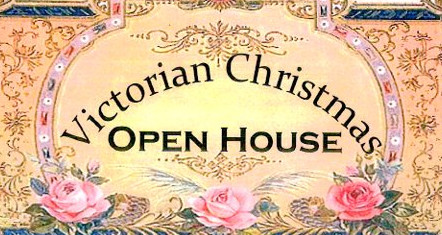 Victorian Christmas Open House Hours
December 7th (Sat) 2:00 – 5:00pm
8th (Sun) 3:30pm – 5:30pm
Victorian Christmas Open House
Nash House Museum
157 East William St – Delaware OH
Click For Directions to the Nash House Museum
This event is open to the public
and is a Free Event!
Come wander through a 19th Century home and enjoy the splendor of festive Victorian Christmas decorations throughout the house. View the elegant furnishings of a home built in the 1870s. The Decor and Art on the walls from the 1800s and early 1900s are not to be missed.
The Nash House
This brick Italianate-style house overlooking Delaware's East William Street was built in 1878 for Thomas and Mina Slattery. The home is named for William Henry Nash and his wife Emeline who purchased the home in 1885 and remained a Nash family residence for until 1954. At that time, Miss Pauline Nash presented the house to the Delaware County Historical Society.
The Nash House is furnished in the Victorian period with donated furnishings that have a direct connection to Delaware County. The period pieces range from an ornately carved desk crafted by OWU Art Professor Dorthea Graham to a 1928 General Electric Refrigerator. The furnishings and reproduction wallpaper make this home a showplace of the elegant Victorian era.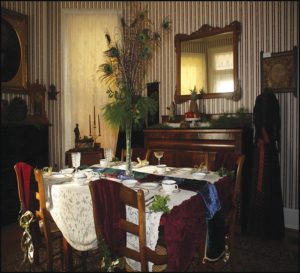 Rooms on display
The Parlor
Music room
Dining room
Gentleman's study
Children's room
Bedroom
The kitchen – remodeled to match the late 1930s style
Come and experience
the special ambiance of a
Victorian Christmas Open House.
Learn about
holiday life in Delaware's earlier times.
CRYDER HISTORICAL CENTER
RESEARCH LIBRARY
NASH HOUSE MUSEUM
157 East William Street, Delaware
MEEKER HOMESTEAD MUSEUM
THE BARN AT STRATFORD
2690 Stratford Road, Delaware