Look here to find local history programs offered by the member organizations of The Delaware County History Network. click the logo to learn more.

October & November Programs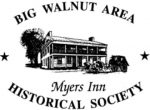 Big Walnut Area Historical Society
Myers Inn Museum
45 S Columbus St, Sunbury
www.bigwalnuthistory.org
Tues, Oct. 9, 7:30pm – Presidents Who Argued Before The Supreme Court by Roy Nichols
---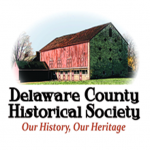 Delaware County Historical Society
Meeker Homestead Museum
The Barn at Stratford
2690 Stratford Rd.,Delaware
Sundays thru Dec 2018, 2-5pm – Newspapers In Delaware County Exhibit(sponsored by the Delaware Gazette) – Learn more
Wed, Oct. 10, 7:00pm –
The Spanish Flu Epidemic & Early 20th Century Medicine in Delaware
by Dr. Alice Frazier – 
Learn more – Reserve Seats
Sun, Oct. 21, 2:00-4:00pm – Old Jail Tours at the historic Delaware County Sheriff's Residence and Jail – Learn more – Reserve Places
Tue, Nov. 13, 7:00pm – DCHS Annual Meeting – Hayes Presidential Library and Museums by Christie M. Weininger
---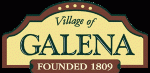 Galena Historic Foundation Inc.
Sat, Oct. 6, 11:00am – 2:00pm – Corn Bread & Beans Dinner
Celebrating the museum's 1 year anniversary
at Village Hall, 109 Harrison St, Galena
$5.00 per adult, free for kids under 10
---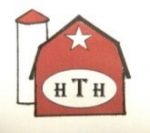 Harlem Township Heritage, Inc.
3883 S State route 605, Galena
Fri, Oct. 26, 4:00 – 7:00pm – Chicken Noodle Dinner – at the Grange, 12900 Center Village Rd.
---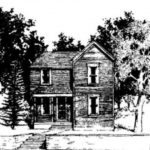 Powell Liberty Historical Society
Martin-Perry Homestead
103 E Olentangy St, Powell
Sat, Oct. 13, 10:00-7:00 – Ohio Frontier Encampment by R.J. Basista, professional reenactor with 6 years of experience working with historic Willlamsburg. Event held at the Martin-Perry House, 103 E Olentangy St/Powell Rd/St Rte 750(for more details, visit
website
or email
info@powellhistory.org
)
---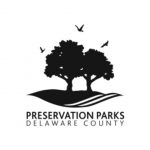 Preservation Parks of Delaware County
Gallant Farm
3150 Buttermilk Hill Rd, Delaware
Sun, Oct. 14, 1:00 – Stone Soup – Bring the family out to Gallant Farm to hear the old folk tale of how a town came together to feed a hungry stranger. After the story, try our take on stone soup, made with love on the wood burning stove.
Sun, Oct. 21, 1:00 – 4:00 – Fall on the Farm – Join us for some fall work and fun at the farm! See how corn was picked and shocked by hand, and then help us press apples. You'll sample the delicious apple juice, and join in with other farm activities. Visitors can also head across the road to Gallant Woods Park for the popular Trick or Treat Trail, also 1-4 p.m. It's all free and for all ages!
---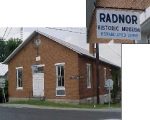 Radnor Heritage Society
Radnor Historic Museum
4425 State Route 203, Radnor
Radnor Museum open 1st and 3rd Sunday 1:30 – 4:30pm through October
---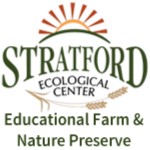 Stratford Ecological Center
3083 Liberty Rd, Delaware
Fri, Oct. 12, 5:00-8:00 – Fall Family Campfire – wagon ride at 6 pm
(advance registration – $10 per family)