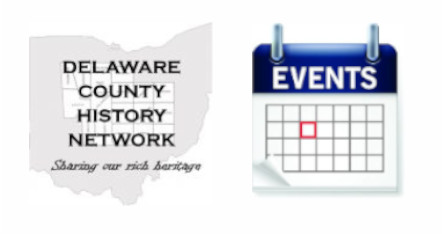 ---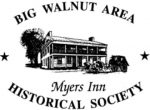 Big Walnut Area Historical Society
Myers Inn Museum 45 S Columbus St, Sunbury www.bigwalnuthistory.org
Myers Inn Museum – Open Saturdays, 10 am – 1 pm Call to reserve (740) 965-3582
Oct 1 – offered online:  "From Aid to Embroidery, Decorated Flour Sacks in WWI in Ohio – Including Sunbury's Burrer Mill", by Annelin van Kemper
Still available – "Tell Johnny Hello", a biography of WWII S/Sgt Carl E Cleland from Kingston Township, 125 letters compiled by John Cleland.  Book available at BWAHS gift shop.  
Oct 24, 3-6:00 Heritage Day and Book signing by author, John Cleland at the Myer Inn 
Oct 24, Sunbury Fall Festival
---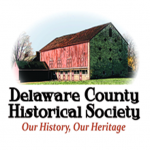 Delaware County Historical Society
Meeker Homestead Museum – The Barn at Stratford – 2690 Stratford Rd., Delaware  
Oct 3, 1:00, 2:30 & 4:00 – "Young & Old Rutherford B Hayes Walking Tour", by Reenactors Devon Hardwick & Bill Rietz.  Walk begins at OWU Sulphur Spring across from Selby Stadium.  Advanced tickets are required.
Oct 8, "Jail House Rock"  Fundraiser.  Tours of the Jail from 5:00-6:00.  Dinner & Entertainment following tours to be held at the Stratford Barn.  Advance tickets- $50 each.
Oct 19, 7:00 – "Ghost Towns of Ohio & Delaware County", by Rick Helwig – In-person, masks required.
Nash House Museum and Cryder Research Center – Open Wed, by reservation (740 369-3831 ext 2) or by email – librarian@delawareohiohistory.org
Check out our "Adopt-a-Memory" project
---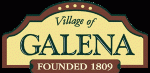 Galena Historic Foundation Inc. Village Hall, 109 Harrison St, Galena https://www.galenafoundation.org Facebook
Closed for the remainder of the year due to Covid concerns.
Read the Mar 21 Delaware Gazette article by Gary Budzak concerning the moving of the Genoa Township Hall to Freeman Park! https://delawareohiohistory.org/old-genoa-township-hall-saved/
Museum at the Village Hall
---
Oct 23, 3-7:00 – Fall Festival @ CommunityPark, 3883 S St Rt 605
    Oct 29, 4-7:00 Drive Thru Noodle Dinner @ 11229 Gorsach Rd.
Powell Liberty Historical Society
Preservation Parks of Delaware County Gallant Farm 3150 Buttermilk Hill Rd, Delaware www.preservationparks.com
Winter hours – Sept – April, Sundays 12-5:00
Oct 16, 10-4:00 – Antique Machinery & Tractor Show
---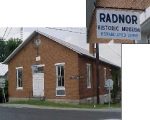 Radnor Heritage Society Radnor Historic Museum 4425 State Route 203, Radnor www.delawareohiohistory.com/Radnor
Oct 3, open during Radnor United Church of Christ 200 year celebration. 
---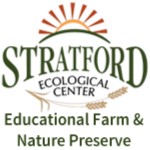 Stratford Ecological Center 3083 Liberty Rd, Delaware www.stratfordecologicalcenter.org
Check website for online opportunities
---

Community Library in Sunbury 44 Burrer Dr | Sunbury, OH 43074 www.yourcl.org
Open – ongoing Delaware Memories Program
---

Delaware County District Library www.delawarelibrary.org
Delaware County Main Library – Local History Room Now open during regular Library hours
---
Delaware Co Genealogical Society
84 E. Winter St. (Delaware Co. Main Library)
https://delawareohiogenealogy.org/
Open Thurs 10 am – 11:45 am & 1:00 pm – 4:30 pm, Sat 9:00 am – 1:00 pm , Sun 1:00 pm – 4:30 pm
Oct 5, 7:30 pm – "War of 1812", by Brandon C Downing, Asst Professor of History at Marietta College.  To be held in the Community Room of the Delaware Co Dist Library, 84 E Winter St, Delaware.
Schedule appointments at 740 369-4375 or genie@delawareohiohistory.com
---
Berlin Township
3271 Cheshire Rd. – Delaware, Ohio 43015
740-548-6350
https://www.berlintwp.us/
Many artifacts from the original Berlin High School have been placed on display at the new Olentangy District Berlin High School.  A gift of early football cleats belonging and worn by her brother Bradley Cox has recently been added to the collection.  When visiting the new Berlin High School, be sure and check out the display of early Berlin history.  
---
Brown Township
5555 State Route 521, Delaware, Ohio
740-369-0700
co.delaware.oh.us/cities/brown-township/ 
Kilbourne: Continue to watch the restoration of this town.
---
Kingston Township:  Oct 16, 10-2:00  and Oct 17, 12-4:00 Delaware Co Model Railroaders Open House @ Sandel Legacy Trail, 168 S Vernon St, Sunbury
---
Ostrander/Scioto Town:  Available Oct 2 from the Ostrander Branch Library is a self-guided Driving Tour of Scioto Township.
   Oct 23, 2:00 (rain or shine) – Mill Creek Cemetery Walk, by Harla Lawson.  4622 Ostrander Rd.
---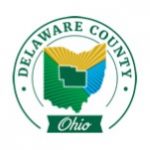 Delaware County Records Center www.co.delaware.oh.us/records-center
Daily Timeline Memory posting of historic photos on Facebook
---
We look forward to seeing you at our Local History Programs across Delaware County and throughout the year.