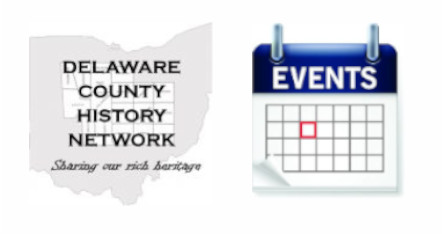 ---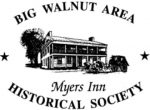 Big Walnut Area Historical Society Myers Inn Museum 45 S Columbus St, Sunbury www.bigwalnuthistory.org
Myers Inn Museum – Open: Saturdays 10 am- 3 pm
                 Oct 10, 7:00 – "Remembering the CA&C Railroad",  by Gloria Parsisson.
---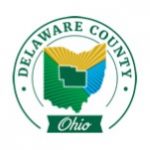 Delaware County Records Center  www.co.delaware.oh.us/records-center
Daily Facebook historic photos, timelines, and historical information
---
Delaware Co Genealogical Society 84 E. Winter St. (Delaware Co. Main Library)
 delawareohiogenealogy.org
Open Hours:   Open Thurs 9-4:30 & Sat 9-1:00.
Recently donated from Judith K Brozek, her book – The Truth About the Bartholomew's, the Stone "Bartholomew" House and the Underground Railroad-Disproving a Delaware County, Ohio Myth 80 Years in the Making.
Also offering: Two volume set of Henry Howe's Encyclopedia of Ohio, $125.00 ,
Old Delaware, The Way We Were,  $27.50 plus #2.50 handling


---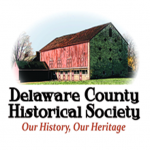 Delaware County Historical Society
Meeker Homestead Museum – The Barn at Stratford
2690 Stratford Rd., Delaware  www.delawareohiohistory.org
Oct 8, 1-5:00 – Oak Grove Cemetery Walk with Reenactors
 Nash House – Sun – 2-5:00  & Wed – 10-5:00

Oct 28, 10:00 – Victorian Tea at the Nash House, by reservation
          and "Delaware County in the Roaring 20's" Exhibit

Cryder Research Center – Open Wed 10-noon and 1-5:00, Sun 2-5:00
*Reservations by phone (740) 369-3831 ext 2 or by email librarian@delawareohiohistory.org
Meeker Museum & Millworker House, 2690 Stratford Rd


"Journey to Delaware County" Exhibit – First Sun of each month(Apr – Nov) 1-4:00
Exhibits – Stratford History, Spinning, American Indians in Delaware Co, & Delaware Chair Co

Millworker's House – open 1st Sun of each month(Apr – Nov) 1-4:00      
Historical Jail & Sheriff's House, 20 W Central Ave. – Open for tours 1st Friday's at 6-8:00pm each month thru Nov


Oct 6, 6-8:00 – First Friday Historic Jail & Sheriff's Home Tours
                     including "Bootleggers vs the Sheriff" Exhibit  
Oct 14, Paranormal tours at the Jail & Sheriff's Home

 

The Barn at Stratford –  "Roaring  Twenties" Exhibit  through November 30.
---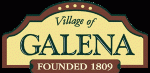 Galena Historic Foundation Inc. Village Hall, 109 Harrison St, Galena https://www.galenafoundation.org Facebook 
OPEN  1st & 3rd Saturdays, 10-3:00     
---
Gallant Farm 3150 Buttermilk Hill Rd, Delaware www.preservationparks.co
Visit this Preservation Parks living history re-created 1930's Farm & Farm House 
---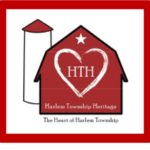 Harlem Township Heritage, Inc.
3883 S State Route 605, Galena  www.harlemtwpheritage.org
Oct 28, Fall Festival at Harlem Township Park,
                3858 S State Route 650, Galena
---
Powell Liberty Historical Society
Tours by appointment
Oct 9, 7:00 – "Battlefields & Arenas – the early days of sports in Delaware County, by Brent Carson
Program Location – East room of the Powell Municipal Building at                                                     47 Hall Street, Powell

The Irena Carpenter Journal video is available for viewing at powellhistory.org under Special Programs or Videos
---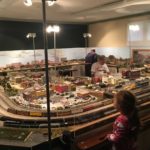 Sunbury's Sandel Legacy Trail Model Train Railroaders
168 S Vernon St, Sunbury, OH 43074
Railroaders Model Train Open House:  Oct 21, 10-2:00 and Oct 22, noon-4:00 
---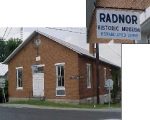 Radnor Heritage Society, Inc., P.O. Box 115, Radnor, OH 43066
Radnor Historic Museum 4425 State Route 203, Radnor OH www.radnorheritagesociety.org
Email: RadnorHeritageSocietyInc@gmail.com  Facebook: radnorheritagesociety


Open 1st & 3rd Sundays 1-4:00 through October.
                                     Purchase a Radnor Afghan for $75.00 
                                     info at radnorheritagesocietyinc@gmail 
---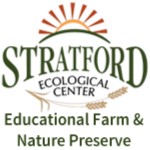 Stratford Ecological Center
3083 Liberty Rd, Delaware www.stratfordecologicalcenter.org
Oct 14, 10-1:00 – Harvest Fair

---

Your Community Library in Sunbury
  44 Burrer Dr | Sunbury, OH 43074 www.yourcl.org
Headquarters for the Delaware County Memories Project
Ongoing project containing digital images of resources that document the history, settlement and development of the Big Walnut area. See eleven new submissions on Porter Township.
Delaware Memories Program Project Administrator.
---

Delaware County District Library  www.delawarelibrary.org
  ***new Delaware Co library branch, Liberty Library, Steitz Rd, Powell now open​​***
Delaware Main Library
  – Local History Room Open during regular Library hours
Liberty Library
Orange Library
Oct 10, 2:00, Homeschool Hangout – "Fossil Fun", by Preservation Parks
Ostrander Library: 
Oct 13, 1:00, Homeschool Book Club – "The Renaissance"
---
Rutherford B Hayes Center  140 N Sandusky St – Delaware Ohio
Open Mon – Fri, 8:30-4:30
Research for Probate Court Wills & Marriages and Recorder's Office for Land Records.
---
Berlin Township 3271 Cheshire Rd. – Delaware, Ohio 43015 740-548-6350 https://www.berlintwp.us/
---
---
Kilbourne: Continue to watch the restoration of this town
---
Concord Township 6385 Home Road
Delaware, OH 43015  740-881-5338  https://www.concordtwp.org/
Keller Section of Oller Cemetery (Riverside Dr near Bean Oller Rd) is now open and available for grave sales.  Contact Trustee Joe Garrett at 614 206-4829
---
Kingston Township:  
---
Orange Township:  Sale of Veteran Memorial bricks.  Info on Township website.
---
Ostrander/Scioto Township:  A self-guided Driving Tour of Scioto Township is now available from the Ostrander Branch Library.
---
We look forward to seeing you at our Local History Programs across Delaware County and throughout the year.