Delaware County Historical Society – History Timeline Milestones
As part of our 70th Anniversary celebration, The Delaware County Historical Society has assembled a Timeline of the Milestones in our history. These are Key events that shaped us into the premier historical resource in Delaware County that we are today.
1947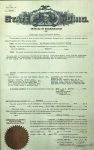 1947-11-03
Delaware County Historical Society is incorporated by the Ohio Secretary of State, with Wilbur Main as its first president.
---
1954
Pauline Nash donates her home to DCHS, and receives lifetime annuity.
---
1955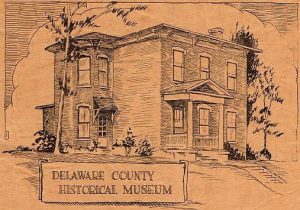 1955-04-17
Delaware County Historical Museum opens; today known as the Nash House Museum
---
1971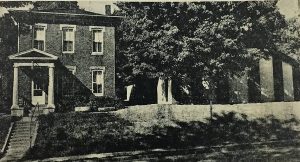 1971-04-17
Museum Annex is built for $26,000; opens October 1971 with displays and meeting space.
---
1996
1996-04-17
Society accepts donation of the Mendenhall property searching tool. Since 1997 visitors have been using this card index to property deeds to research ownership information about their homes and land. Mr. Mendenhall was a title agent who abstracted deeds covering most of the nineteenth century.

---
2010
Tom and Carolyn Porter donate Meeker Property to DCHS, six acres of land, The Meeker Home, the Garth Oberlander Barn, and the additional mid-century Rear Barn, with storage and garage space.
---
2011
2011-03-26
The William Street campus is named the Cryder Historical Center in honor of George R. Cryder and Marilyn Moseley Cryder, leaders and volunteers of the Society for about 30 years. George was president for many years; Marilyn was museum curator and board secretary.

---
2016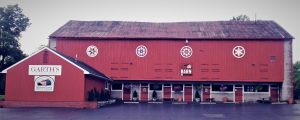 2016-02-20
The Barn at Stratford opens as venue for weddings and other events with two gala receptions, one for members, the other for the community.
---
2016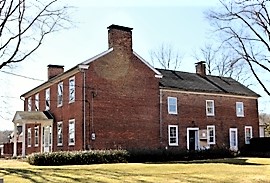 2016-09-11
Meeker Homestead Museum opens to the public on Sunday afternoon tours. The first exhibit was "Presidential and Political Memorabilia" which ran from Labor Day until Election Day.