Delaware County Genealogical Society
PROGRAM MEETING
March 6, 2018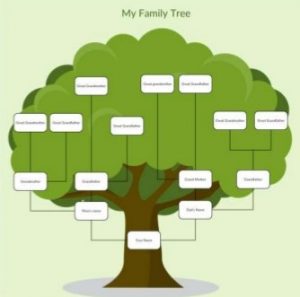 Frequent questions usually asked about starting a family tree:
What is a first cousin, twice removed?
Where can I find Birth, Death and Marriage records?
Am I related to someone famous?
Where did my ancestors come from?
Delaware County Genealogy Society is conducting a round table discussion for those who want to start or finish their own family tree chart.
The presentation is open to the public and free of charge
Location:
Delaware County District Library, 84 East Winter Street, Delaware View Map
When:
Tuesday, March 6, 2018
Time:
6:30 to 8:30 pm
Delaware County has a number of history related organizations, you can survey them on the Delaware County Historical Society's website. Click Here