A Discussion with Author Ann Hagedorn
On Feb 16, author Ann Hagedorn will be discussing her book "Beyond the River" (https://www.covertocoverchildrensbooks.com/ann-hagedorn) focused on Underground Railroad stories from Ripley, OH,
Ann Hagedorn has been a staff writer for The Wall Street Journal and has taught writing at Northwestern University's Medill School of Journalism and at Columbia University's Graduate School of Journalism. Her books include Sleeper Agent, Wild Ride, Ransom, Beyond the River, and Savage Peace. Learn more at annhagedorn.com.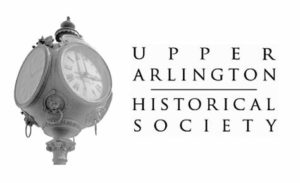 Join the Upper Arlington Historical Society for an incredible evening on February 16. Ann will discuss what she learned while researching and writing Beyond the River: The Untold Story of the Heroes of the Underground Railroad.
Ticket information coming soon–find more details about the event HERE.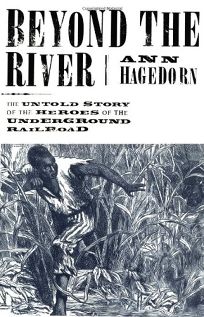 Beyond the River: The Untold Story of the Heroes of the Underground Railroad (Paperback)
By Ann Hagedorn
$18.00
ISBN: 9780684870663
Availability: Backordered
Published: Simon & Schuster – February 6th, 2004
In April (date TBD) Leslie Blankenship is giving a presentation using first-person accounts about the Underground Railroad as it moved through Columbus.
Understanding the Underground Railroad in Columbus
Leslie Blankenship, Co-Founder (1996) of the Friends of Freedom Society, a statewide Underground Railroad research organization
A more local spin on our topic from February, guest speaker Leslie Blankenship will focus on the stories of the Columbus conductors and "station-masters," explaining the routes through Columbus itself during the time of the Underground Railroad using first-person narratives. Familiar names and places like Abraham Depp at the Lucy Depp Station in Union County, the Kelton House, the Rev. Jason Bull's hub in Clintonville, Ozem Gardener in Flint, and the Alum Creek Quaker Settlement (Marengo) in Morrow County will be discussed.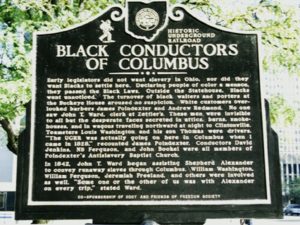 Friends of Freedom, Inc. historical marker placed on the Ohio Statehouse grounds in 2004.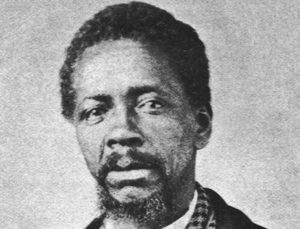 Columbus conductor David Jenkins tirelessly pushed for equal rights for his people. After the war, he served in the Mississippi legislature during Reconstruction.