The Delaware County Historical Society
Presents a Virtual Program
Archaeology along the Olentangy
Archaeology in the
Olentangy River Valley and Stratford Area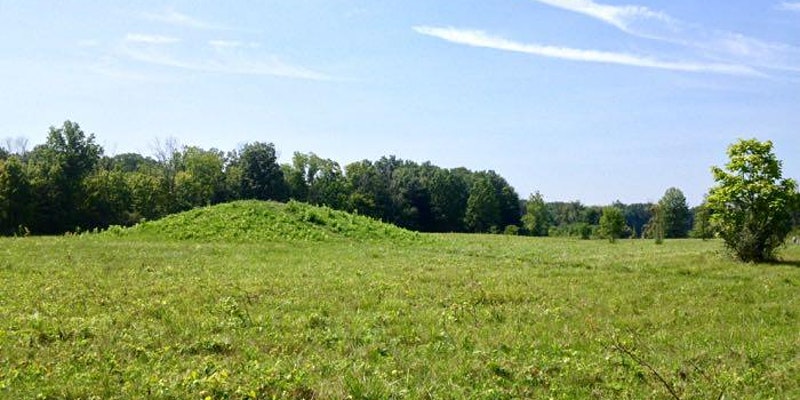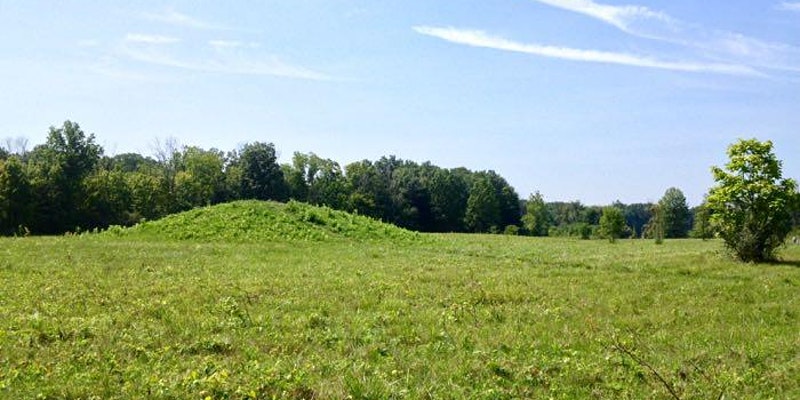 Dr. Burks will talk about local archaeology sites like Worthington Works, Orange Township Works, and the Holder-Wright Group. He will also review an archaeological site located on Olentangy River Road, and the Decco Archaeological site located in Liberty Township. Last year's archaeology camp for students, held on the Meeker property will be reviewed.
This meeting will be held using Zoom video conferencing. There will be an opportunity to ask questions using a chat option during the presentation.
Presented by Dr. Jarrod Burks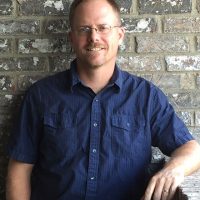 Dr. Jarrod Burks is a professional archaeologist at Ohio Valley Archaeology, Inc., a private archaeology firm in Columbus, Ohio that does traditional archaeology as well as a wide range of archaeological geophysics surveys. Jarrod received his MA and Ph.D. degrees in anthropology (archaeology) from The Ohio State University and his BA degree in anthropology from the University of Illinois at Urbana/Champaign. He has surveyed dozens of earthwork sites in Ohio, making numerous unique discoveries, including finding previously unknown sites.
Jarrod is the president and a founder of the Heartland Earthworks Conservancy (www.earthworksconservancy.org), and the treasurer of the Midwest Archaeological Conference. During his day job, Jarrod spends a lot of time trying to find things of archaeological importance for others to dig up. He is often in cemeteries attempting to locate unmarked graves and has participated in several forensics cases. and has taught geophysics at forensics workshops. Looking for unmarked graves has taken him to several interesting corners of the planet, including Guadalcanal, Poland, and numerous states in the U.S.
Reserve Your Virtual Seat
The program is free and open to the public. There will be an opportunity to make a donation, which will help defray the expenses.
To ensure adequate bandwidth, registration and reserved "seats" are strongly advised for this program
This Virtual Program will be online via Zoom*. Make a reservation and you will be emailed easy-to-follow instructions.
The entire program will also be streamed live via Facebook
on the DCHS Facebook page.
This program is sponsored by: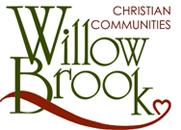 *Zoom is a software system used around the world for meetings, conferences, and program. There is no charge to you to use Zoom.
For more information, please call the society at 740-369-3831, ext. 3,
or email Programs@DelawareOhioHistory.org
---