ODOT says planned 315 improvements won't affect historic mill
by Tom Bosco WSYX – Wed, Feb 27th 2019
DELAWARE, Ohio — Engineers at the Ohio Department of Transportation are working to keep State Route 315 from slipping into the Olentangy River, but say their planned project won't affect a historic mill on the east side of the waterway.
The agency is planning a similar project to the repairs that tied up 315 at Powell Road for most of the summer a few years ago, shoring up the eroding hillside between the highway and the river. Their current plan is to repair three sections of 315 north of Home Road.
"(The river) will steepen that slope that supports the roadway, and we see that coming," said Tony Turowski, and ODOT engineer. "So we're being proactive." Part of the project could touch the land where the Beiber Mill sits.

The mill, operating in the mid-1800s, was vital to the development of Delaware County, said Brent Carson, with the Delaware County Historical Society.
"This is a region of mills up and down this Olentangy Valley," he said.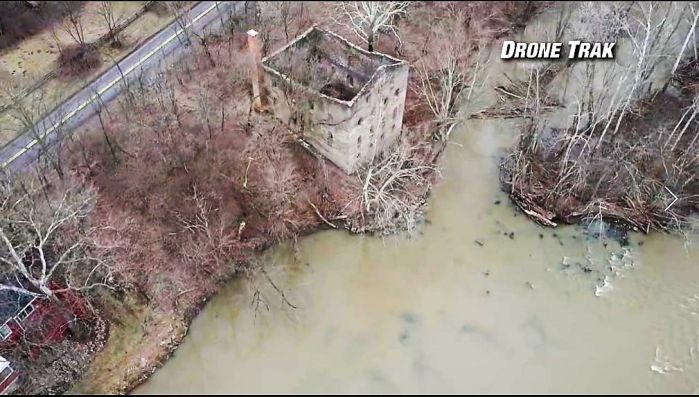 The building is the shell of what it once was, but Carson said its height and native limestone construction makes it work saving. The Ohio Department of Natural Resources owns the building and the land and has preserved what's left of the mill.
The land the mill sits on extends across the river to the west bank of the Olentangy and that is where ODOT says the work will be done.
"There will be no impact to the mill," said Turowski. Still, since it comes close to a historic structure, ODOT must solicit comments from the public about its plan, even though it may be years away.
Carson said it's important to save structures like the mill. "I would hate to see this disappear," he said. "Lots of efforts have gone into keeping it preserved, it's not just sat there and not been protected."