by Ashley Carter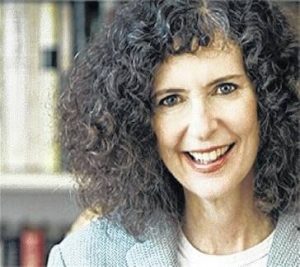 Prize-winning Civil War author and researcher Joan Waugh will present
"U.S. Grant: Soldier and Statesman"
at 7:30 p.m.
on Thursday, Sept. 28
Waugh, professor of history at University of California, Los Angeles, will speak in Benes Rooms A and B of OWU's Hamilton-Williams Campus Center, 40 Rowland Ave., Delaware. Her presentation is the 2017 Richard W. Smith Lecture in Civil War History sponsored by the Ohio Wesleyan Department of History.
Waugh's main field of interest is 19th century America, and she specializes in the Civil War, Reconstruction, and Gilded Age eras. She has written and co-written numerous essays and books on Civil War topics, including "The American War: A History of the Civil War Era" and the award-winning "U.S. Grant: American Hero, American Myth," which explores the life of the nation's 18th president.
In her book, Waugh notes that at the time of Grant's death in 1885, he was considered the most famous person in America, comparable to Abraham Lincoln and George Washington. Today, his monuments are rarely visited and his presidency is at the bottom of historical rankings.
"Why did Grant's star shine so brightly for Americans of his own day, and why has it been eclipsed so completely for Americans since at least the mid-twentieth century?" Waugh asks.
The Chicago Tribune describes her exploration of Grant's life "brilliant and unsettling. … Part biography, part military history, part social chronicle charting the rise and fall of Grant's reputation, 'U.S. Grant' is a sobering reminder of the vicissitudes of fame. … Waugh's well-researched and vibrantly written book … restores luster to a lost American hero."
Waugh also is a dynamic speaker and has been interviewed for several documentaries, including the PBS series "American Experience" on Grant and the History Channel's production of "Lee and Grant." Her current research includes two book projects: a study of Harvard-educated Union officers and an examination of the nature of surrender during the Civil War.
Waugh's many honors and awards include a Jefferson Davis Book Award, a William Henry Seward Award for Excellence in Civil War Biography, and being named a finalist for the Nevins Prize by The Society of American Historians.
Ohio Wesleyan's annual Richard W. Smith Lecture is named in honor a retired history professor who taught at the university between 1950 and 1986. Past speakers in the series, which began in 2002, have included Pulitzer Prize-winners James M. McPherson, author of "Battle Cry Freedom: The Civil War Era," and Eric Foner, author of "The Fiery Trial: Abraham Lincoln and American Slavery."
Learn more about the OWU Department of History and the annual Smith Lecture at www.owu.edu/history.
Original Article Delaware Gazette click here