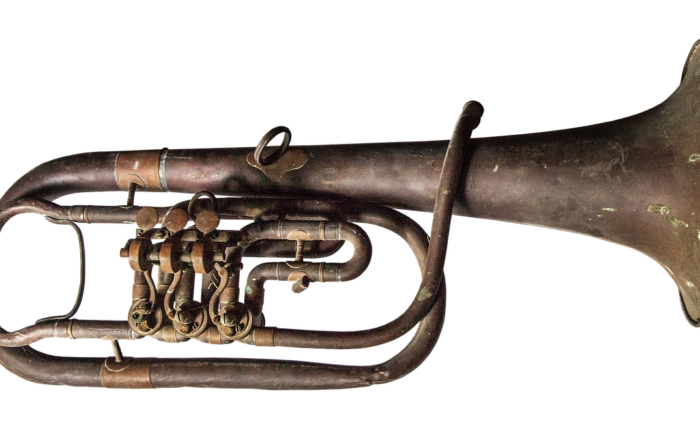 Strike Up The Music: Delaware Brass Bands Of The Nineteenth Century


18 Mar , 2022 By 1808Delaware
---
Looking back at the annals of history, we can be certain of one thing.The national passion for brass band music in the nineteenth century was felt here in Delaware County as well. As early as the 1850s, in fact, Delaware was home to a musical ensemble composed solely of brass instruments.In a piece entitled "The American Brass Band Movement" on the website of the Library of Congress, it shares, "The early 1850s saw the brief flowering of a brilliant style of brass band music that constitutes an important but insufficiently explored part of our musical past.1 The cornets and saxhorns that made up the all-brass bands of the 1850s and remained a popular, though decreasingly prominent, feature of American wind bands through the nineteenth century were capable of producing, in the hands of good players, music of great charm and style."
In Delaware, the earliest mention we have found of a "Delaware Brass Band" was notice of an 1859 concert to be held in Templar Hall, a building that survives downtown and has been included as a post in our "Landmarks of Delaware County" series. The organization had a short period of concertizing before being recruited to join in the war effort.
In 1861, the Delaware Brass Band became the regimental band for the 63td Ohio Voluntary Infantry, a unit which organized at Camp Putnam, near Marietta. The musicians served until the end of that year when a regimental merger resulted in its discharge.
Before they left Delaware, however, the members of the Delaware Brass Band were involved in a tumultuous scene as crowds saw them off for battle. The band entertained those in attendance with "Hail, Columbia" and the "Star Spangled Banner, as well as several other "airs."
Brass bands, of course, were typified by their exclusion of woodwind instruments (flutes, clarinets, etc.).
By the late 1860s, there had been a split in the Delaware music scene. The Delaware Brass Band continued under the direction of Professor S. Kenyon, using the name the "Delaware Amateur Brass Band"). Another band was formed during the late 1860s known as the "Delaware Colored Brass Band" which carried forward into the early 1870s.
Sources: Brass Bands and Cornet Bands of the USA – Gavin Holman; Delaware Gazette; Image by Momentmal from Pixabay