The Delaware County Historical Society (DCHS) announces its latest exhibit,
Delaware County in the Roaring 20s.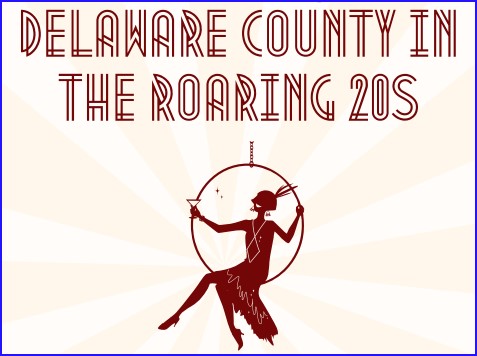 Delaware County in the Roaring 20s exhibit opens on September 1 and will be featured in the Nash House Museum, located at 157 East William Street in Delaware.
This latest opportunity to explore local history will include clothing, music, photos and other artifacts from Delaware County in the 1920s and explore the cultural and technological changes that took place during this time period in small towns, like Delaware. The exhibit will also allow visitors to explore the historic Nash House Museum, originally built for Thomas and Mina Slattery in 1878.
"Whether you're fascinated by the world of The Great Gatsby, the era of prohibition, the glamour of the Jazz Age or fabulous flapper fashion, the 1920s was an exciting period in history – across the country and right here in Delaware County," said Donna Meyer, DCHS Executive Director. "Generous community members have contributed a wide array of artifacts and our volunteers have curated an interactive opportunity to step, Charleston or Lindy Hop back in time!"
The exhibit will be open for the public to tour on Sundays from 2:00 PM to 5:00 PM and Wednesdays from 10:00 AM to 5:00 PM. The museum is closed from 12:00 PM to 1:00 PM on Wednesday for lunch. The exhibit will run until late November 30, when DCHS volunteers will prepare the Museum for its annual holiday exhibit.
Parking for the exhibit is available on Little Street, on the west side of the house, or close to William Street in the Autozone Auto Parts parking lot.
This is a free program, though donations are welcomed and encouraged to support the DCHS mission and help fund future exhibits.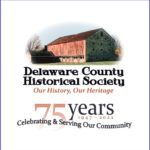 The Delaware County Historical Society is a non-profit organization committed to promoting, preserving and sustaining interest in the history of Delaware County, Ohio. In addition to regular educational programming for all ages, DCHS owns and curates exhibits at several historical sites, including the Nash House Museum, Meeker Homestead & Museum and the Delaware Historic Jail & Sheriff's Residence. Learn more, view event and exhibit schedules and find additional museum information at https://www.delawareohiohistory.org/. The organization also operates The Barn at Stratford event venue for weddings, corporate meetings, and other special gatherings. To learn more or book an event, visit https://barnatstratford.org/.