The Delaware County Historical Society is pleased to present a history program about the early inhabitants of our area, the First Ohioans.
"More than 12,000 years ago, American Indians resided on the lands we now call Ohio. By the time Europeans arrived in this continent, Ohio's indigenous peoples had become successful farmers living in large, circular villages along broad river valleys." from Ohio archaeology.
Earthworks & American Indians in Central Ohio
Presented by Brad Lepper, Ohio History Connection
Wednesday, March 14 at 7pm
At
The Barn at Stratford
Brad Lepper will be presenting American Indian and their earthworks. The focus wil be on those Indians who resided in Delaware County. The earthworks part of the program will include those in Newark
About the Presenter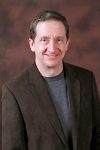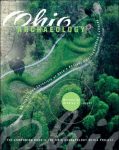 Brad Lepper is a Curator of Archaeology for the Ohio History Connection. In addition, he has occasionally been a Visiting Professor of Sociology and Anthropology at Denison University. His primary areas of interest include North America's Ice Age peoples, Ohio's magnificent mounds and earthworks, and the history of Archaeology. Dr. Lepper wrote Ohio Archaeology : an illustrated chronicle of Ohio's ancient American Indian culture . He also writes a column which appears in the Columbus Dispatch.
Reserve Your Seats
The program is free and open to the public, however there will be an opportunity to make a donation, which will help defray the operating expenses of the Society.
To ensure adequate seating, we request that you pre-register for this program Click here to Reserve Your Seats
Click here for Directions and Map to The Barn at Stratford
For more information, Programs@DelawareOhioHistory.org or call 740-369-3831, extension 3.
Update – Program Recap
Commentary from our executive director, Donna Meyer about Wednesday's program at the Barn at Stratford:
"The program on Earthworks and Central Ohio American Indians was a huge success with 112 people attending. The audience was generous in their donations and we also sold several books and photos. By all standards, it was a stellar program. Dr Brad Lepper, Curator of Archaeology at the Ohio History Connection, was a great presenter and we were very fortunate to have obtained him. Our programs have always been good, but this one was over the top. Lots of wonderful comments from attendees on the way out after the program. Our new sound system worked great!"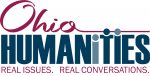 THIS PROGRAM IS MADE POSSIBLE IN PART BY THE OHIO HUMANITIES COUNCIL, A STATE AFFILIATE OF THE NATIONAL ENDOWMENT FOR THE HUMANITIES
About Ohio Humanities
Ohio Humanities is a private nonprofit organization and the state-based partner of the National Endowment for the Humanities. Ohio Humanities increases Ohioans' appreciation and understanding of the humanities through the organization's grant-making capacity and programs. Operating statewide, Ohio Humanities provides assistance to grant applicants, oversees organization-developed programs, and promotes the humanities in Ohio through collaborations with cultural and educational institutions.
The Delaware County Historical Society is a non-profit organization whose mission is to promote, preserve and sustain interest in the history of Delaware County. The Barn at Stratford is operated by DCHS as an event venue for weddings, corporate meetings and other special occasions. To learn more, visit the venue and society web sites at barnatstratford.org and delawareohiohistory.org.