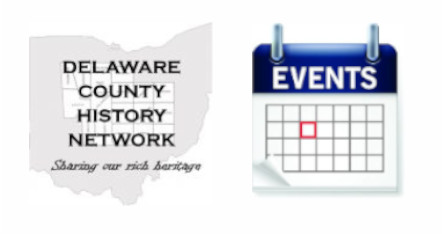 ---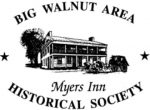 Big Walnut Area Historical Society Myers Inn Museum 45 S Columbus St, Sunbury www.bigwalnuthistory.org
Jan 18, 7:00 – Zoom Program "The Fighting McCooks", by Roy Nichols
Myers Inn Museum – Open Saturdays,  12 pm – 3 pm
Call to reserve (740) 965-3582
---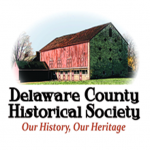 Delaware County Historical Society Meeker Homestead Museum – The Barn at Stratford – 2690 Stratford Rd., Delaware
Nash House Museum and Cryder Research Center – Open Sun & Wed, by reservation (740 369-3831 ext 2) or by email – librarian@delawareohiohistory.org
Meeker Museum tours by reservation. Current exhibits – Stratford History, Spinning, American Indians Delaware County, and Delaware Chair Company.
Jan 18, 7:00 – "History of Delaware County Water & Water System",
                          by Glenn Marzluf, CEO and General Manager
Check out our "Adopt-a-Memory" project
---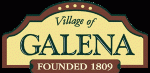 Galena Historic Foundation Inc. Village Hall, 109 Harrison St, Galena https://www.galenafoundation.org Facebook
Closed for the winter.
Museum at the Village Hall
---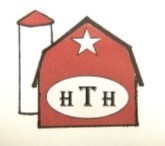 Powell Liberty Historical Society
Tours by appointment
---
Preservation Parks of Delaware County Gallant Farm 3150 Buttermilk Hill Rd, Delaware www.preservationparks.com
Winter hours: Thurs –  Sun noon – 5pm
Jan 29, 10-noon – National Seed Swap Day featuring heirloom seeds
---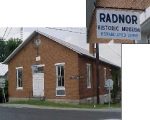 Radnor Heritage Society Radnor Historic Museum 4425 State Route 203, Radnor
New Facebook! @radnorheritagesociey. 
Watch for a new website address coming soon.
                                      Closed for the season


---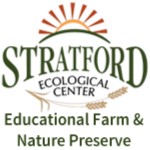 Stratford Ecological Center 3083 Liberty Rd, Delaware www.stratfordecologicalcenter.org
Registration for Summer Camp starts Jan 8. 
 Hike the Stratford Pioneer Cemetery.  Advanced registration is required.
---

Your Community Library in Sunbury 44 Burrer Dr | Sunbury, OH 43074 www.yourcl.org
Utilize resources in the Burrer Family Memorial Room to research local history and genealogies.  Delaware Memories Program Project Administrator.
---

Delaware County District Library
www.delawarelibrary.org
Main Branch – Local History Room Open during regular Library hours
African-American Children's Illustrated Literature Exhibit.
Jan 15, 9-5 – Winter Train Display
Jan 17, 6:30-7:30 – "Meet Dr. King", by Bright Star Children's Theatre
Orange Branch Library:
 Jan 17, 2:00-3:00 – "Meet Dr. King", by Bright Star Children's Theatre.
---
Delaware Co Genealogical Society 84 E. Winter St. (Delaware Co. Main Library)
New website: delawareohiogenealogy.org
Research Hours: Open Thurs 10 -11:45 & 1 – 4:30, Sat 9-1:00, Sun 1 – 4:30
---
Berlin Township
3271 Cheshire Rd. – Delaware, Ohio 43015 740-548-6350
https://www.berlintwp.us/
Many artifacts from the
original Berlin High School
have been placed on display at the new Olentangy District Berlin High School.  A gift of early football cleats belonging and worn by her brother Bradley Cox has recently been added to the collection. 
When visiting the new Berlin High School, be sure and check out the display of early Berlin history.
---
Brown Township 5555 State Route 521, Delaware, Ohio 740-369-0700 co.delaware.oh.us/cities/brown-township/ Kilbourne: Continue to watch the restoration of this town.
---
Sunbury:  
Jan 16, noon – 4:00   Delaware Co Model Railroad at Sandel Legacy Trail, 168 Vernon St.  
---
Orange Township:  Delaware Bicentennial Barn prints from original painting by P. Buckley Moss are on sale from the Gallery Art Center in Upper Arlington.  This was a fundraiser by Preservation Parks in November.  The barn is the McCammon Barn on Bale Kenyon Rd. 
---
Ostrander/Scioto Town:  A self-guided Driving Tour of Scioto Township is now available from the Ostrander Branch Library.
---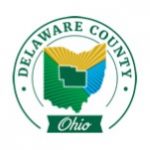 Delaware County Records Center www.co.delaware.oh.us/records-center
Daily historic fact & photo Facebook postings


Dec 17, The R. B. Power Ribbon Factory in Ashley was featured with a Christmas Greeting ribbon.  The business still resides in the former Ashley School #1, built in 1877.
---
We look forward to seeing you at our Local History Programs across Delaware County and throughout the year.