The Delaware County Historical Society
presents
Little Brown Jug Memories
Delaware's Famous Harness Race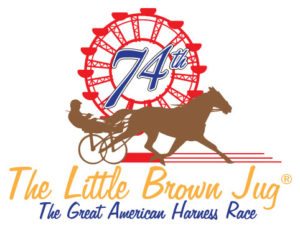 Organized by the LBJ Oral History Project
About Little Brown Jug Memories
Part I – Hearing Their Memories
Two presenters, Roger Huston, the long-time announcer, and Jay Wolf, unofficial historian of the race, will describe their experiences and comment on the significance of the race for our community.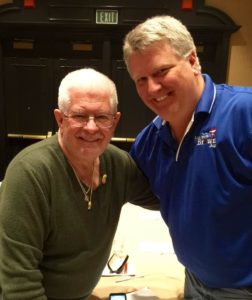 Roger Huston has been "The Voice" of the Little Brown Jug since 1967. A native of Xenia, Ohio, Huston is a member of the LBJ's Wall of Fame and the Harness Racing Hall of Fame.
Jay Wolf is a life-long resident of Delaware and has been in the Jug's Publicity Department since 2003. Wolf has covered Ohio harness racing for several industry publications.
Part II – Sharing Your Memories
For the second part of the Program, Audience Members will be telling their own stories about the race. These stories will be captured as part of the Little Brown Jug Oral History Project.
Bring your Mementos
In addition, we want audience members to bring mementos (photographs, programs, and so on) of the Jug that can be added to the DCHS collection. Members of the Collections Committee will be available one hour before the program's start (6 – 7 pm) to document the donations.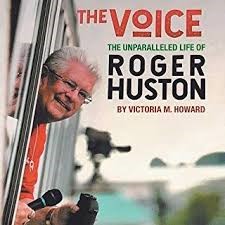 After the program, Roger Huston will be signing copies of his newly published biography "The Voice"
About The LBJ Oral History Project
The LBJ Oral History Project seeks to capture, preserve, and disseminate the community's stories of the Little Brown Jug race in Delaware Ohio. The stories will be part of a digital archive for scholarship and that edited portions will be included in a website for the project.
Learn more about the LBJ Oral History Project
Reserve Your Seats
The program is free and open to the public. There will be an opportunity to make a donation, which will help defray the expenses.
To ensure adequate seating, registration and reserved seats are strongly advised for this program
or Call DCHS at 740-369-3831, ext. 3
This Program will be held at: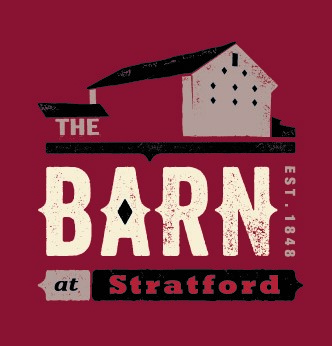 The Barn at Stratford
our 1840s Barn Event Venue
2690 Stratford Road, Delaware, OH 43015 Map
For more information, please call the society at 740-369-3831, ext. 3,
or email Programs@DelawareOhioHistory.org
This Program is sponsored by
[smls id="7665″]
---