Nominate A Favorite Local Landmark



26 Aug, 2021  by 1808Delaware
We here at 1808Delaware are reaching out to our readers with a request.
Over the last year, we have presented information on 14 buildings and other iconic pieces of local history in our "Landmarks of Delaware County" series. Those posts can be found and read HERE.
We're eager to add to that number and we're turning to you for help. Do you have a favorite local landmark that you'd like to see profiled on 1808Delaware? Is there a building you've been wondering about, or a neighborhood or downtown you would like to see highlighted?
If so, please send us an email at: 1808delaware@gmail.com and we'll get right on it!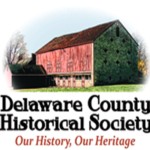 The Delaware County Historical Society's members and friends know about and care about Delaware County's buildings of interest. 
Let's help out 1808Delaware by nominating landmarks for them to research and feature.
Please tell them you learned about it from the Delaware County Historical Society.