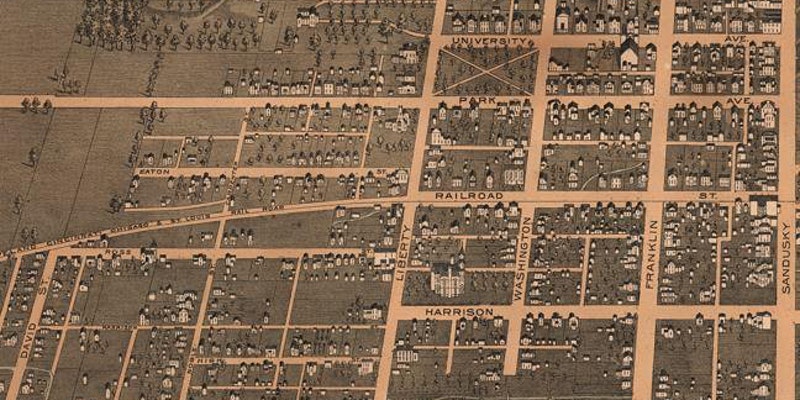 Learn about the development and exciting transformation of the southern area in the city of Delaware.
South Delaware – The First 135 Years
Presented by Watson Walker, Jr.
On Tuesday, May 17, the Delaware County Historical Society will present a free program on the history of the southern area of the city of Delaware Ohio – "South Delaware – The First 135 Years".
This program will explore the development and transformation of the city of Delaware's south side. It will cover the area bordered by William Street, London Road, Sandusky Street, and Liberty Street.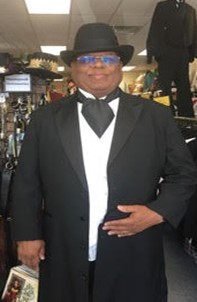 Watson Walker, Jr. – a Delaware County Historical Society volunteer, holds a Bachelor of Arts degree in History, a master's degree in Guidance & Counseling, and was a longtime educator, counselor and administrator at Columbus State Community College. He chairs the Historical Society's Inclusion and Diversity Committee. He has written numerous books on African Americans and will share his research about notable residents, businesses, schools and churches of this area. Watson serves as President of the Delaware County Genealogical Society.
Location: The Barn at Stratford  (in-person only)
2690 Stratford Road
Delaware, OH 43015    View Map
Date and Time: May 17(Tuesday), 2022, starting at 7:00 pm.
The program is open to all, parking is available, and the venue is fully accessible.  There is no charge, however there will be an opportunity to make a donation to the Society toward it works such as these programs.
Reserve your seats for this local history program through EventBrite
Click to reserve seats on EventBrite