A contingent from The Delaware County Historical Society attended the 2019 Statehood Day activities at the Ohio Statehouse on February 27, 2019. In addition to celebrating Ohio's 216th Anniversary as a state, they came to receive a "Big Check" as one of the grant recipients from the Ohio History Fund.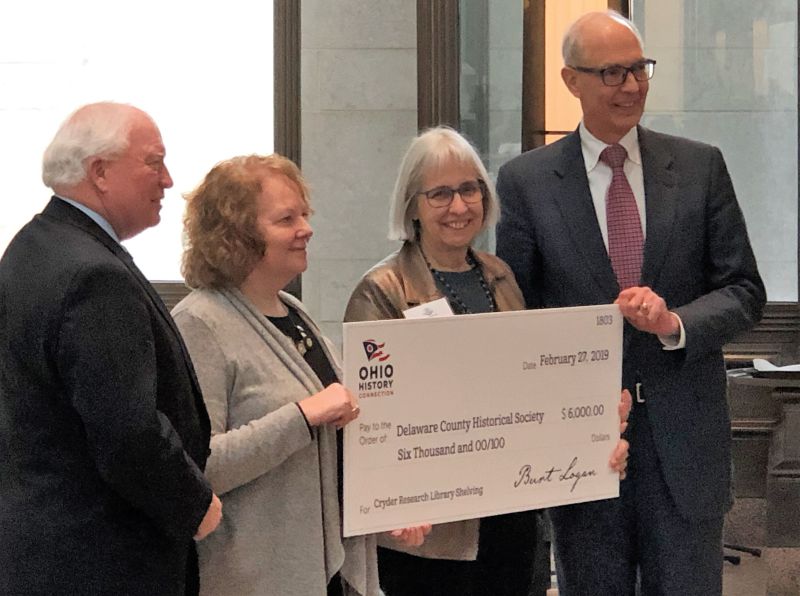 Ohio History Fund Grant
The "Big Check" for $6,000 which the Delaware County Historical Society (Ohio) received will pay for a project that will replace failing pressed wood shelving with new archive-quality metal shelves. New, sturdier shelves will enable the society to comprehensively organize and make accessible its book collections.  Local history researchers and students who use the collection, as well as Society volunteers and staff who use it to prepare exhibits and programs and address inquires will benefit from the project.
This project is made possible in part by the Ohio History Fund, a grant program of the Ohio History Connection. The Ohio History fund is made possible by voluntary donations of state Income tax refunds, sales of Ohio History "mastodon" license plates, and other donations. www.ohiohistory.org/historyfund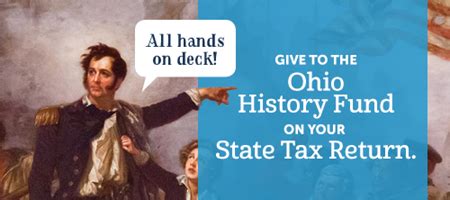 Since 2013, the Ohio History Fund has made a total of 73 grants in 37 counties totaling $688,000. These were awarded from 347 grant proposals from 59 counties totaling $4.2 million submitted.
Statehood Day at the Statehouse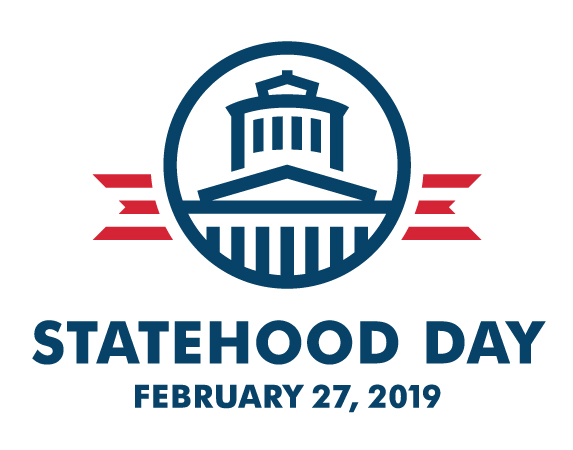 Festivities to celebrate Ohio's 216th birthday will continue at the Ohio Statehouse through Monday. The celebration to mark Statehood Day includes an exhibit of portraits of Arthur St. Clair, the first governor of the Northwest Territory, and Thomas Worthington, the sixth governor of Ohio. The Statehouse is also offering viewings of the Ohio History Connection film "The Debate Over Statehood."
Statehood Day is a joint effort among the Ohio History Connection, Heritage Ohio, the Ohio Academy of History, the Ohio Archaeological Council, the Ohio Local History Alliance, the Ohio Travel Association, the Capitol Square Review and Advisory Board, the Ohio Museums Association, Ohio Humanities, Preservation Ohio, the Ohio Genealogical Society, the Ohio Council for Social Studies, the Ohio Historical Records Advisory Board, and the Society of Ohio Archivists.