The Delaware County Historical Society's Curriculum Committee stays busy even when school is out, presenting summer programs Delaware's SACC.
Submitted by Karen Hildebrand and Diane Williams
The Delaware City Schools invited the Curriculum Committee of the Delaware County Historical Society to be part of the 2019 summer School Age Child Care (SACC). They presented local history activities at two schools. In June, we returned to Dempsey Middle School for the summer students there. In July, we presented at Carlisle School for elementary-aged children. The programs "brought Delaware history to life" for over 100 students.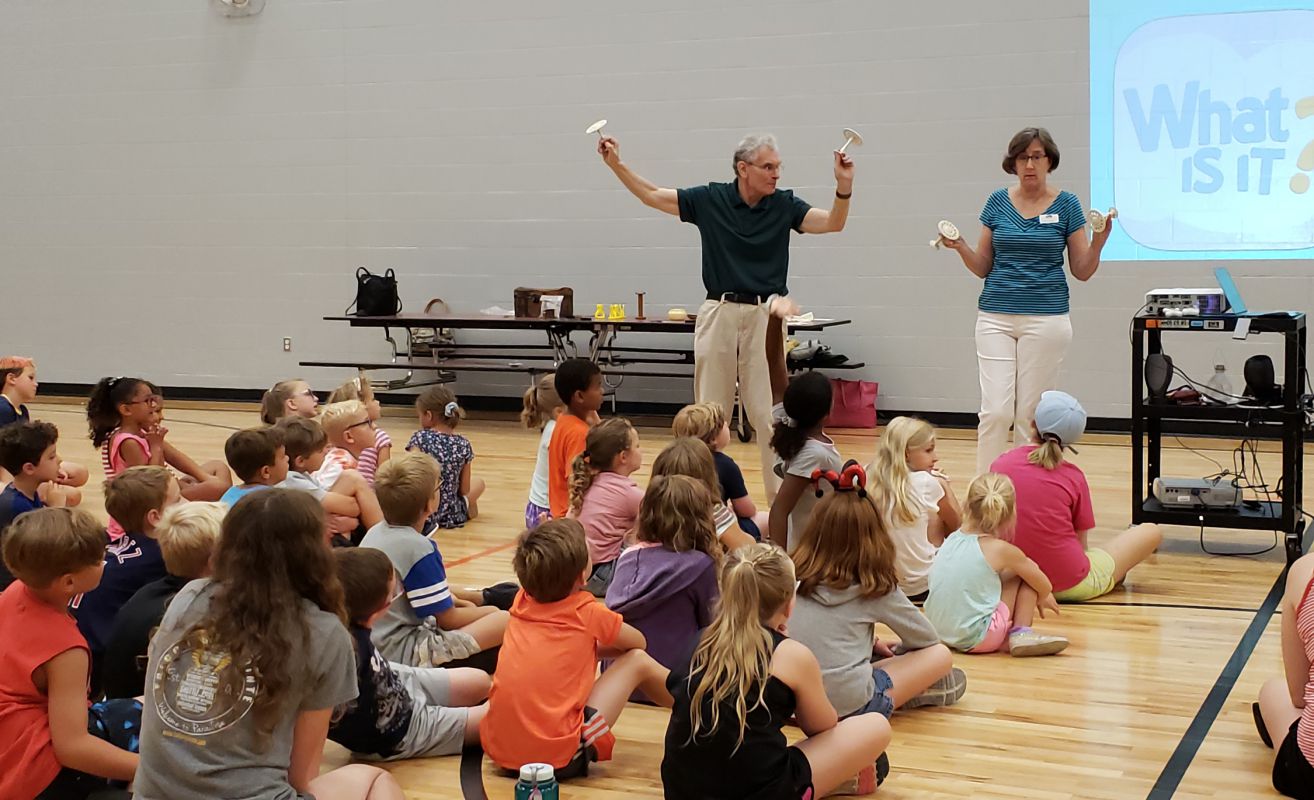 Each school's hour-long activity included two of these 30-minute programs:
"What Is an Artifact?" introduces students to the idea and definition of an artifact, "a man-made object, both old and new". Using a PowerPoint slide show, students were introduced to a few artifacts and then viewed a few pages from the book, Motel of the Mysteries by David Macauley. At the end of the 10-minute slide show, students were invited to guess different artifacts and their uses.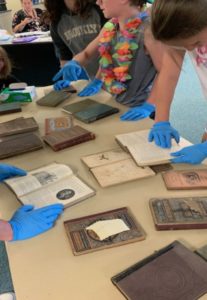 "Early Schools in Delaware County" Dressed as old school teachers, volunteers presented pictures and concepts of what it was like to attend school in Central Ohio in the early 1800's. Walking long distances, carrying a lunch pail, learning from older students in a one-room school, the kind of books used in classrooms, writing on slates, and even methods of discipline! After the 10-minute introduction, students have an opportunity to experience hands-on activities with slates, actual McGuffey Readers, and practice a lesson from one of the Readers.
"American Indian Artifacts" Local history stories of American Indian interactions with settlers highlighted with artifacts. A hands-on look at some of the Indian artifacts we have. Students see and learn about everyday life of the American Indians in Delaware County.
The Delaware City School District – Pacer School Age Child Care (SACC)
The mission of the SACC is to provide a safe, healthy, and fun afterschool environment that fosters responsibility and independence while promoting academic, physical, and social growth in all students. SACC offers engaging, innovative and robust programming that meets the needs of students, parents, the District, and our community. The SACC includes both afterschool and summer programs.
The Delaware County Historical Society Curriculum Committee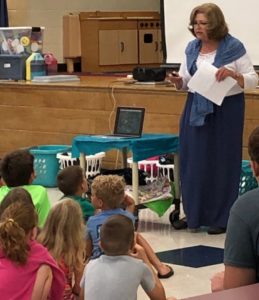 Integrating Delaware County's History into the classroom experience is the goal of the Curriculum Support team. There are a variety of ways to experience this history: with a tour, a visit, a presentation or experience, or a Society volunteer visiting the school. We are here to supplement the curriculum to include information about Delaware's rich cultural past.