The Kilbourne Project: The Four Families that are Revitalizing an Entire Town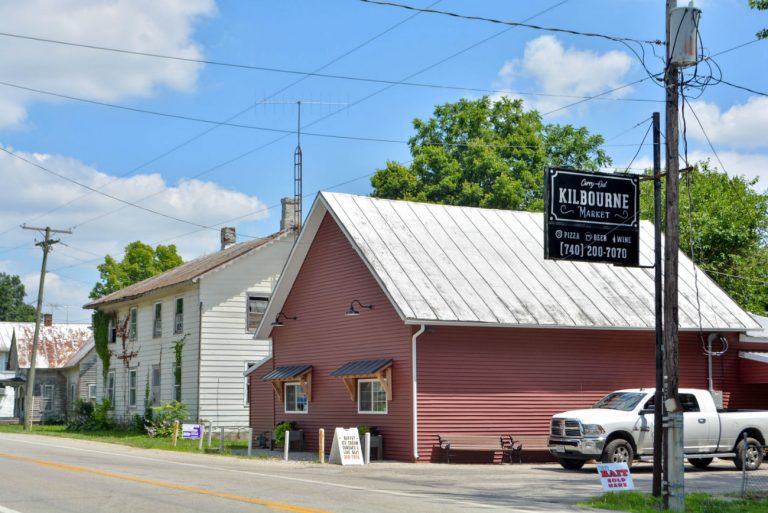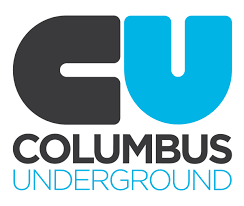 Randi Walle, Writer,Photographer
Have you and your friends ever talked about buying a big piece of land and building houses near each other? For college friends Garrett Gandee, Nate Hatfield, and Aaron Heydinger that idea became their reality. But they didn't stop with just buying land for their homes; they teamed up with another local business owner, Josh Scheutzow of A Carpenter's Son, and together the four purchased most of a town in disrepair with plans to restore and revitalize it.
Gandee, Hatfield, and Heydinger jointly own Gandee Heydinger Group, LLC, a civil engineering and surveying group that specializes in site development. Gandee is also the president/owner of Gandee & Associates, Inc., an environmental engineering firm. The two companies have teamed up on many Public Works and redevelopment projects around the state of Ohio.
Three years ago the Gandee, Hatfield, and Heydinger families purchased 20 acres of land in Brown Township in Delaware County. The area is near the north end of Alum Creek Reservoir. The Gandee Heydinger Group designed and constructed a 5-lot subdivision out of those 20 acres, and each family purchased a lot and constructed a house. In 2017, the three families moved from Clintonville and Hilliard to their new neighborhood in Brown Township.
Along with Scheutzow, Gandee, Hatfield, and Heydinger have since began purchasing buildings in the nearby town of Kilbourne. The town has a population right around 150 and has been around for nearly 200 years. Most of the buildings date to the late 1800s, and some have passages that are assumed to have been part of the Underground Railroad. Like most small towns, the industry and economy has fluctuated over the decades. Most of the buildings in the town have been neglected or abandoned for years. Scheutzow, Gandee, Hatfield, and Heydinger hope this revitalization project will breathe new life into the small town and draw people in from all over central Ohio.
They are currently in control of 11 properties in the small town. They have planned mixed use buildings and have some businesses in mind to occupy some of the buildings. They are also working with planners and landscapers to create multi-use outdoor spaces for community events and gatherings.
The end goal is to create a "micro-destination" for outdoor enthusiasts as well as a "vibrant, walkable, rural commercial district." Kilbourne is located about a mile from the state launch site on Howard Road, a popular spot for kayakers, canoers, and paddleboarders since it borders the no-wake zone of Alum Creek. The launch spot is also home to the new Alum Creek Adventures water sport rental company. Kilbourne is close to Alum Creek State Park and its Horseman's Camp with miles of bridle trails that come near or through Kilbourne.
Currently the only business operating in the town is the Kilbourne Market. Located at 5620 S.R. 521, the space was formerly known as C Dee's Lil' Store, a convenience carryout store. In the winter of 2018, the market underwent a full renovation and is now open as a craft beer, wine, and pizza restaurant in addition to the carryout store. The store stocks convenience items such as small toiletries, individually packaged snacks, and a few outdoor essentials. Gandee, Hatfield, and Heydinger wanted to keep the market's current customers happy while also drawing in new customers, so they searched for a balanced blend between old and new. They still carry live bait for fisherman and stock Yum-Ee donuts fresh every morning for the early-bird regulars, but they have started to brew an additional pot of "strong" coffee for new customers. Although they still carry the staple domestic beers, they have added a selection of craft beers to draw in new customers as well. The restaurant addition offers a selection of hot subs, make your own pizza, and wings. As the only restaurant within a 15-minute drive of the area, Kilbourne Market has quickly become a staple.
There is a hitching post outside, and on a weekend it's common to see horses, tractors, and ATVs parked alongside sedans, SUVs, and minivans. The business partners hope to carry this blending of customers into the town as it grows with the mixed-use buildings drawing a crowd just as diverse as the buildings themselves.
The Kilbourne Project is deep in the planning stages now, with hopes to start construction in 2020. You can follow the progress of The Kilbourne Project on Instagram.