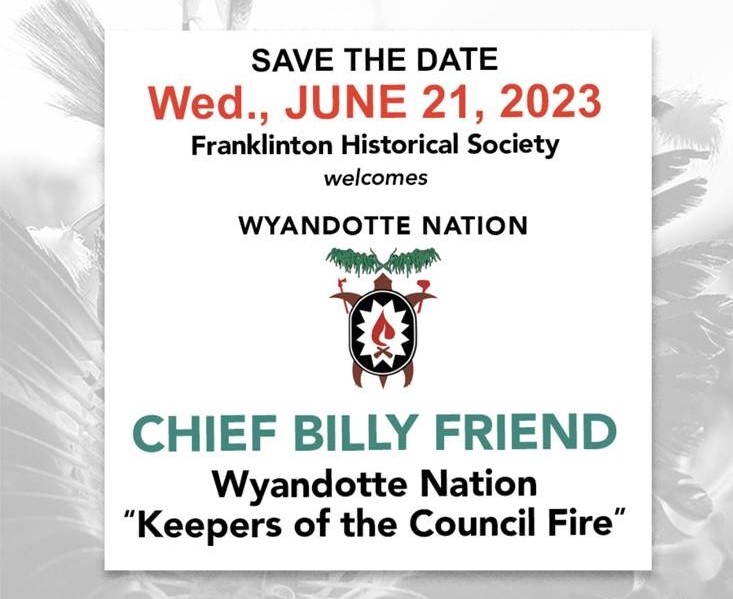 Dear Friends,
Please join the FRANKLINTON HISTORICAL SOCIETY for a special presentation by CHIEF BILLY FRIEND of the Wyandotte Nation: "Keepers of the Council Fire", on the 210th Anniversary of the Harrison/Tarhe Peace Council of June 21, 1813.
This presentation will include interesting facts about the Wyandotte Nation, its ties to Ohio, past and present and the historic Harrison/Tarhe Peace Council of 1813 that took place right here in Franklinton.
Questions will be accepted after the presentation.
Time:
Presentation begins 6:30 pm (doors open 6pm}
Location:
Mount Carmel Healthy Living Center
777 West State St.
Columbus, Ohio 43222
Free parking in front and in parking garage P1, (enter off West Town St.)
Please RSVP to franklintonHS@gmail.com
The Franklinton Historical Society greatly appreciates your membership or donation.
Franklinton Historical Society – franklintonhistoricalsociety.org