Walking Tour on Winter Street
3rd Graders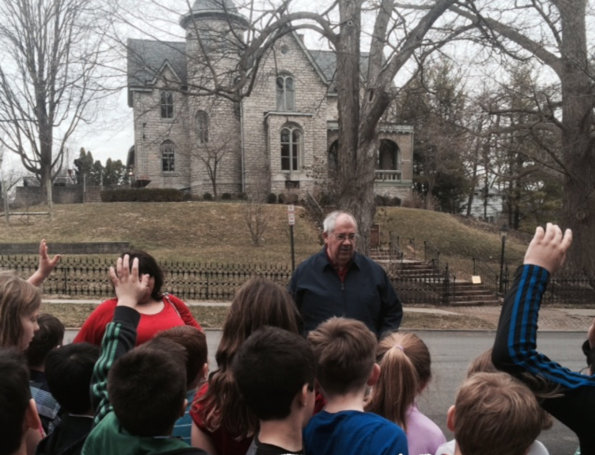 A guided walking tour on Winter Street with historic buildings including the Arts Castle
Walking Tour On Winter Street
Take your students on a walk down historic Winter Street, and learn about the different families who built the homes when Delaware was new and growing. Our volunteers have interesting facts and stories to share.
Program Options:
This program can be scheduled to coincide with your March visit to the Arts Castle.
Location:
In front of the Arts Castle at the corner of West Winter Street and Elizabeth Street.
Length of time:
1 hour
Cost:
We suggest a fee or donation of $50.00 for small groups (up to 50 people), or $100.00 for larger groups.
The Delaware County Historical Society is a non-profit organization funded by donations and memberships. In order to keep our facilities such as the Nash House, The Meeker Homestead, and the Cryder Research Center open and programs available, we would appreciate any financial contribution your school, PTO or organization can provide.
These fees are negotiable so that all children and interested adult groups can receive the benefit of our programs.
3rd Grade:
History: 2, 3
Geography: 6, 7