2021 Annual Meeting Delaware County Historical Society
Wednesday, November 17th
will be held at The Barn at Stratford
Doors will open at 6:30pm, the meeting will be called to order at 7:00pm.
Join architectural historian Barbara Powers for her presentation about the architecture of Delaware native, Frank L. Packard.
The 2021 Annual Meeting will include:
Welcome
Summary Review of the Society's activities for the year
Report on Society Finances
Recognition of Board of Trustees and Outgoing Trustees
Election of Board of Trustee

all current members are eligible to vote, there will be an opportunity to join or renew before the election
Featured Speaker: Barbara Powers, Deputy Ohio State Historic Preservation Officer
"The Architectural Realities of Frank L. Packard"
Packard's work defined the late 19th and early 20th-century appearance of many Ohio communities and remains some of their most tangible reminders of that historic period. Many wonderful examples of late 19th-century architecture in Delaware can be attributed to Packard, who went on to earn statewide and national reputation.
Numerous accounts of his life mention that he was involved in over 3400 designs, many of which were public buildings such as courthouses, hospitals, libraries, schools, and university buildings. He also designed churches and residences of various designs including the Craftsman style of which he was particularly fond. Working with Joseph Yost, Packard designed many of the buildings on the OSU campus as well as many homes and buildings in Delaware, including Asbury Methodist Church, the Steeves block in downtown Delaware, OWU's University Hall, and Gray Chapel, Sanborn Hall, and Edwards gym. He also designed many homes located in the Northwest Neighborhood in the city of Delaware.
About Barbara Powers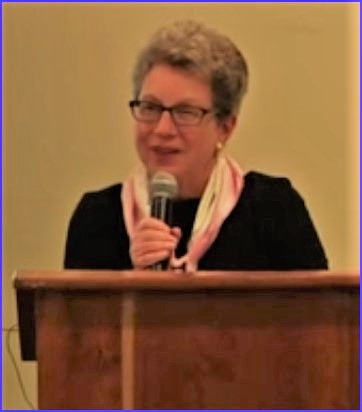 Barbara Powers, Deputy State Historic Preservation Officer for Inventory and Registration for the State Historic Preservation Office of the Ohio History Connection, has 37 years of experience with historic survey and the National Register of Historic Places programs in Ohio.  Powers serves on the Thomas J. Moyer Ohio Judicial Center Commission. She was the state coordinator for the Society of Architectural Historians online publication Archipedia Classic Buildings.
Published works include: "Ohio's Pride, the Art and Architecture of the Ohio State Office Building" in Timeline, a publication of the Ohio History Connection; "Louis Bromfield's Big House at Malabar Farm: Form Follows Fiction" in Recreating the American Past, Essays on the Colonial Revival published by the University of Virginia Press and "The Architecture of the Ohio Governor's Residence" in Our First Family's Home published by Ohio University Press.  She holds a Bachelor's degree in American Studies from Miami University and a Master's in Architectural History with a certificate in Historic Preservation from the University of Virginia
Reserve Your Seats
Members are expected and the public is warmly invited to attend our Annual Meeting and program. The program is free and open to the public, however, there will be an opportunity to make a donation, which will help defray the operating expenses of the Society.
Due to the popularity of this event, pre-registration is necessary to ensure seating Click to Reserve Seats
or Call DCHS at 740-369-3831, ext. 3 or send an email to membership@delawareohiohistory.org
This program will be held at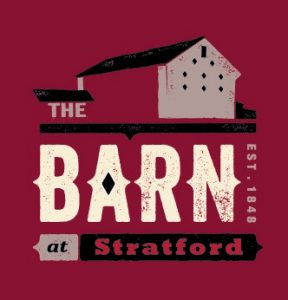 The Barn at Stratford
2690 Stratford Road at US Route 23, Delaware, OH
Free Parking, Handicap accessible. Click here for Directions and Map
For more information or to make a phone reservation, please call Executive Director, Donna Meyer at 740-369-3831, ext. 3., or email director@DelawareOhioHistory.org .