Ghost Towns of Ohio and Delaware County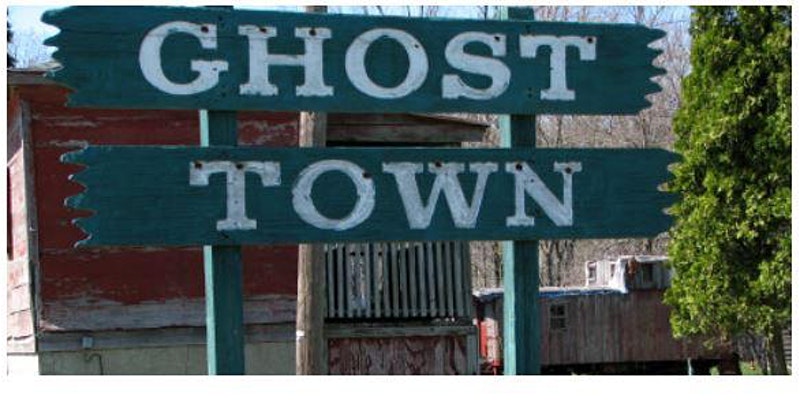 Date/Time: Tuesday, October 19th     Starting at 7:00 PM
Location:   The Barn at Stratford | 2690 Stratford Road | Delaware, OH 43015 | View Map
What is a ghost town? How are they created? What ghost towns exist in Delaware County?
Ghost Towns are classified as:
Ghost town: Town that doesn't exist anymore.
Semi-ghost town: Town that has less than 10 percent of the business and/or population they once had.
Paper town: Town that was planned out and platted but never got off the ground.
Old town: Small town that is more than 100 years old and now a shadow of what it once was.
Rick Helwig, Director of the Center for Ghost Town Research in Ohio will be giving a presentation on the results of the Center's research into the ghost towns of Ohio including some ghost towns, ghost stories. Special emphasis will be placed on Ghost Towns located in the Delaware County area.
The Center for Ghost Town Research in Ohio was created in 1976 by Rick's father Richard. In 1987, it was moved to Sunbury Ohio. To date, the Center for Ghost Town Research in Ohio has identified over 6000 ghost towns throughout Ohio and has published 18 books on the Ghost Towns of Ohio including an edition on the Ghost Towns of Delaware County. Rick will sign copies of his book which will be available for purchase.
This program is open to the public and free with reserved seating, get your tickets on Eventbrite
Reserve your seats on EventBrite
We ask that all attendees wear a facial mask to ensure the safety of our guests and volunteers.