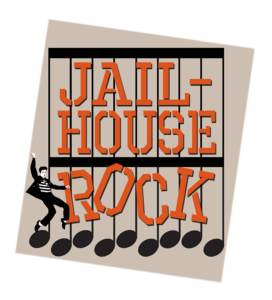 Tour the Historic Jail and have dinner in the Barn!
We put the

FUN

in

FUNdraising!
This year's fundraiser will feature a tour of the Historic Sheriff's Residence and Jail, beginning at 5 pm.
After the tour, proceed to the events in the Barn at Stratford:
Attendees will enjoy a delicious BBQ dinner
a cash bar
Brent Carson telling historic stories of crimes committed in Delaware
a live auction by Dan Boysel
rocking music
a visit from Elvis's cousin – Pelvis!
And the ever-popular, Jeff Robinson will, once again, act as emcee
Please join us as we celebrate (in person) our acquisition of the Historic Jail and plan for its restoration.
All registrants will receive the opportunity to schedule their Historic Jail tour.
This event sold out in 2019, so don't miss this opportunity to be a part of this exciting event!
When:
Friday, October 8, 2021     5:00 PM – 9:00 PM EDT
Where:
Historic Sheriff's Residence and Jail       The Barn at Stratford
20 West Central Ave                                         2690 Stratford Road
Delaware, OH 43015                                        Delaware, OH 43015
Tickets for this special event are $50 per person.
Get Your Tickets on EventBrite
Please be aware that EventBrite will add a small fee for processing.
Thank you to our Event Sponsors:
Fidelity Federal Savings and Loan, Manos, Martin & Pergram, Co. LPA, Hilborn Insurance, Clarity Technology, Edward Jones, Smith Feinke Minton Insurance, Dusty Hostutler, Revolution Mortgage – Mitchell Prozy, Mayor Carolyn Riggle, Teresa Watkins – table sponsor, Kat's Kraft BBQ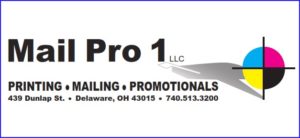 We still have a few sponsorships available. Contact Donna Meyer – director@DelawareOhioHistory.org for more information!