The Ohio Local History Alliance has awarded a 2021 HISTORY OUTREACH AWARD for Public Programming to the Delaware County Historical Society.

History Outreach Awards, which recognize outstanding projects that have educational content, that have contributed to the promotion and understanding of local and state history, and that have had an impact on the community – in other words, projects that inspired, connected, and educated their audiences to local history.
PUBLIC PROGRAMMING
Delaware County Historical Society: Cultural Communities of Delaware County: Early Settlers and American Indians 1770-1850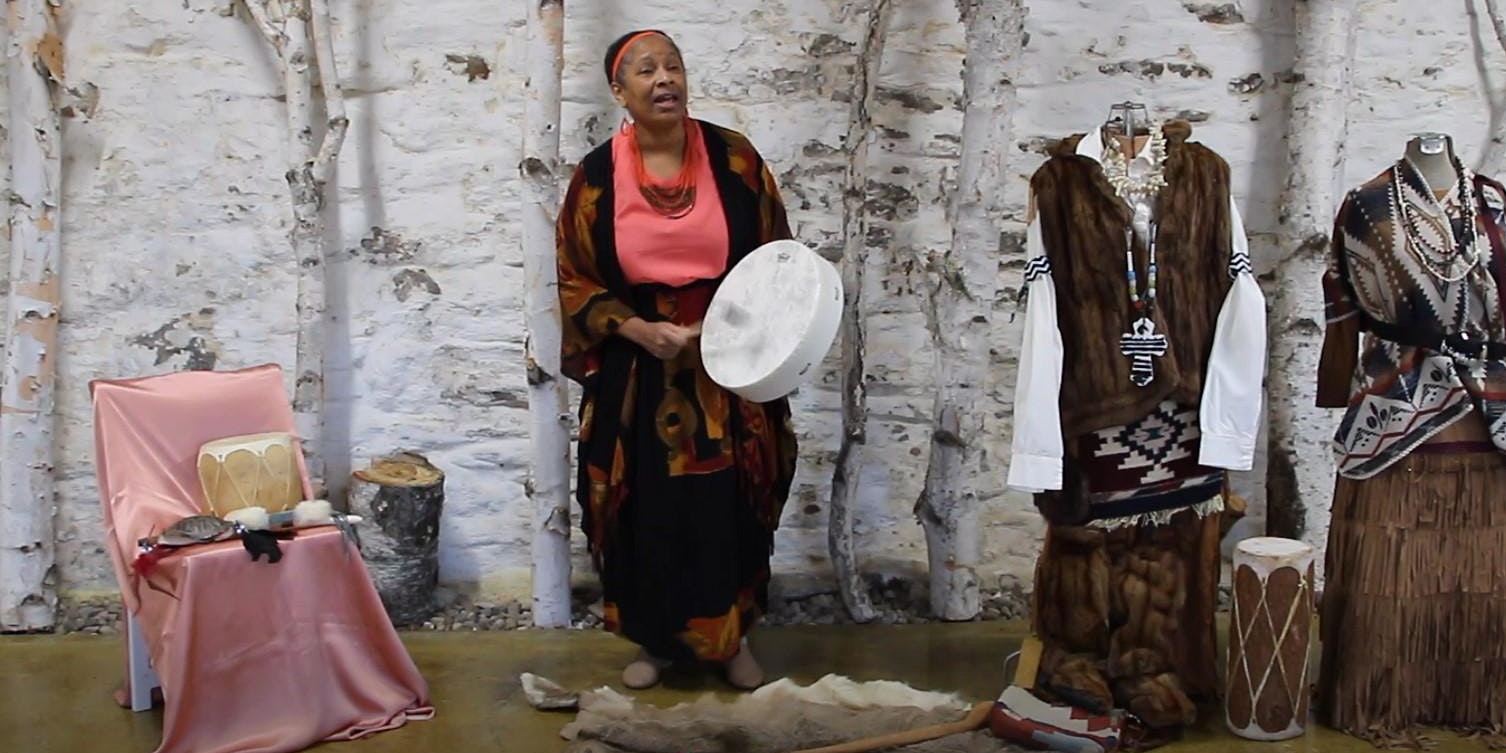 Cultural Communities of Delaware County, 1770 -1850 is an entertaining and educational experience for school-age to adult audiences. The program is a series of 9 vignettes that illustrate the interactions between the Lenni Lenape (Delaware People) and early pioneers who settled Delaware County. Historical experiences of early settlers and American Indians are depicted through multi-media presentations that incorporate re-enactment, art, dance, and music.
The program also includes an artifact cart of objects in use during the time period. The program was designed to be performed by Delaware County Historical Society volunteers for a live audience. Due to Covid-19 restrictions, the vignettes and descriptions of the artifacts were recorded and edited into a 90-minute program that was viewed on YouTube and Facebook on March 25th, 2021. A follow-up Question & Answer session with Delaware County Historical Society volunteer program presenters of Cultural Communities of Delaware County, 1770 – 1850 was held via Zoom on March 30th, 2021.
Congratulations to all the dedicated DCHS volunteers who create and present this programming to Delaware County students and adults.  You continue to "Bring Delaware County History to Life".

To view the issue of "The Local Historian" Click Here