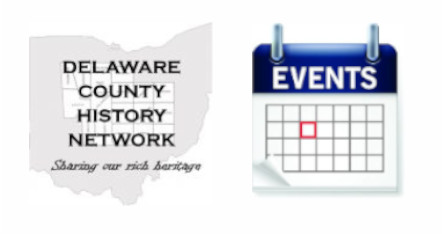 ---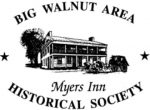 Big Walnut Area Historical Society Myers Inn Museum 45 S Columbus St, Sunbury www.bigwalnuthistory.org
Apr 23, noon-3:00  "Children's Workshop"
Check out Polly Horn's history of Trenton Township's School Dist. #3 in the Society's March Newsletter.
Myers Inn Museum – Open for Tours –  Saturdays,  noon – 3 pm
Call to reserve (740) 965-3582
---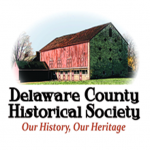 Delaware County Historical Society Meeker Homestead Museum – The Barn at Stratford – 2690 Stratford Rd., Delaware
Nash House Museum and Cryder Research Center – Open Sun & Wed, by reservation (740 369-3831 ext 2) or by email librarian@delawareohiohistory.org
Apr 19, 7:00 – "History of the Historic Jail and Sheriff's Residence",
                        by David Hejmanowski, in person at The Barn at Stratford
Meeker House Museum, closed for the winter
Check out our "Adopt-a-Memory" project
---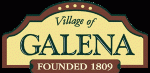 Galena Historic Foundation Inc. Village Hall, 109 Harrison St, Galena https://www.galenafoundation.org Facebook
Open – 1st & 3rd Saturdays of each month 10 – 3:00
Museum at the Village Hall
---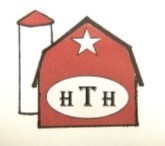 April 29, 4pm to 7 pm – Harlem Township Heritage's April Chicken Noodle Dinner will be served at the Grange Hall, 12900 Center Village Road
Powell Liberty Historical Society
Tours by appointment
Apr 18, 7:00 – "Living History Re-enactment of a French Voyageur", by Tim Kreps 
          Streamed on website.
---
Preservation Parks of Delaware County Gallant Farm 3150 Buttermilk Hill Rd, Delaware www.preservationparks.com
Winter hours: Thurs –  Sun noon – 5pm
Apr 1, 8, 15, 22 & 29  "Mystery Adventure at the Farm", ages 5-12
---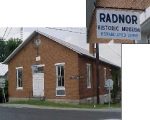 Radnor Heritage Society Radnor Historic Museum 4425 State Route 203, Radnor
Email: RadnorHeritageSocietyInc@gmail.com  Facebook: radnorheritagesociety
Our new website www.radnorheritagesociety.org

Open – 1st & 3rd Sundays thru October.
---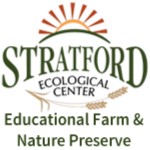 Stratford Ecological Center 3083 Liberty Rd, Delaware www.stratfordecologicalcenter.org
Registration for Summer Camp is open
Apr 11, 10:00 – Story Time on the Farm
Apr 16, 10:00 – Family Farm Chores
Apr 21, 10:00 – Earth Day Tree Planting

 Hike the Stratford Pioneer Cemetery.  Advanced registration is required.
---

Your Community Library in Sunbury 44 Burrer Dr | Sunbury, OH 43074 www.yourcl.org
Utilize resources in the Burrer Family Memorial Room to research local history and genealogies.
Delaware Memories Program Project Administrator.
Check out a replica of a Burrer Mill embroidered flour sack on display at the Community Library.  These flour sacks were shipped to Brussels and overseas as part of Herbert Hoover's WWI Belgium War Relief Program.  Originals were put on display in the Hoover Peace Tower.
---

Delaware County District Library
www.delawarelibrary.org
Apr 27, 7:00 – 9:00 – "Author Visit", William Kent Krueger at The Barn at Stratford
                                  Tickets Required.     Benefiting the Friends of the Library.
Main Branch – Local History Room Open during regular Library hours
Orange Library: 
---
Delaware Co Genealogical Society 84 E. Winter St. (Delaware Co. Main Library)
New website: delawareohiogenealogy.org
Research Hours: Open  Thurs 10:00 – 11:45 and 1:00 – 4:30, Sat, 9:00 – 1:00, and Sun, 1:00 – 4:30
---
Unity Community Center, 50 Ross St., Delaware OH
Feb 11, 2:00-3:30 – "South Delaware – The First 135 Years".
Explore the transformation of South Delaware.
RSVP 740 362-7611
---
Rutherford B Hayes Center  140 N Sandusky St – Delaware Ohio
Open Mon – Fri, 8:30-4:30
Research for Probate Court Wills & Marriages and Recorder's Office for Land Records.
---
Berlin Township 3271 Cheshire Rd. – Delaware, Ohio 43015 740-548-6350 https://www.berlintwp.us/ Many artifacts from the original Berlin High School have been placed on display at the new Olentangy District Berlin High School.  A gift of early football cleats belonging and worn by Bradley Cox has recently been added to the collection.  When visiting the new Berlin High School, be sure and check out the display of early Berlin history.
Brown Township 5555 State Route 521, Delaware, Ohio 740-369-0700 co.delaware.oh.us/cities/brown-township/ Kilbourne: Continue to watch the restoration of this town.
---
Orange Township:  Delaware Bicentennial Barn prints from original painting by P. Buckley Moss are on sale from the Gallery Art Center in Upper Arlington.  This was a fundraiser by Preservation Parks in November.  The barn is the McCammon Barn on Bale Kenyon Rd. 
---
Ostrander/Scioto Township:  A self-guided Driving Tour of Scioto Township is now available from the Ostrander Branch Library.
From the March 22 Ostrander Newsletter:
Free keepsake bricks offered to all from Buckeye Valley West Elementary School demolition.  Bricks available until the close of the project.  Pick up at gravel parking lot off of 3rd St. 
---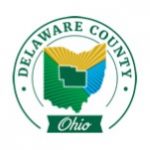 Delaware County Records Center  www.co.delaware.oh.us/records-center
Posted on Feb 16 – Genealogy Fact:   No, your ancestors names were not changed
at Ellis Island.  Names were written down in a ship manifest prior to the arrival in New York.  Registry clerks just checked the name.  Changes to Anglicized names were generally done later by your ancestor, often during the naturalization process.
---
We look forward to seeing you at our Local History Programs across Delaware County and throughout the year.