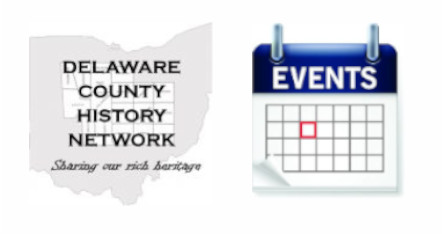 ---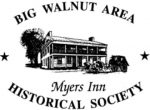 Big Walnut Area Historical Society Myers Inn Museum 45 S Columbus St, Sunbury www.bigwalnuthistory.org
Myers Inn Museum – Open for Tours: Saturdays 9 am- 3 pm
Oct – (date TBD)  – "Stories of Delaware County Artifacts" with Brent Carson
---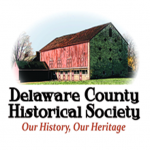 Delaware County Historical Society Meeker Homestead Museum – The Barn at Stratford
2690 Stratford Rd., Delaware
Celebrating 75 Years!
Nash House – Sun – 2-5:00  & Wed – 10-noon
Cryder Research – same as above
Millworker's House – open 1st Sun of month 1-4:00
Meeker Homestead – "Journey to Delaware" Exhibit – 1st Sun of month 1-4:00
Cryder Research Center – Open Sun & Wed, by reservation*
                   *Reservations by phone (740) 369-3831 ext 2 or by email librarian@delawareohiohistory.org
Delaware County Historical Society's Fall edition of the "Historian" newsletter has an article highlighting the RB Powers Ribbon & Trophy Company in Ashley.
---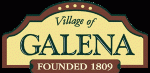 Galena Historic Foundation Inc. Village Hall, 109 Harrison St, Galena https://www.galenafoundation.org Facebook
Open – 1st & 3rd Saturdays 10-3:00 of each month
Museum at the Village Hall
---
Oct 29, 4-6:30  Fall Festival  Township Community Park,                                                       3858 S State Route 605, Galena
Powell Liberty Historical Society
Tours by appointment
Oct 10, 7:00, "Life on Big Bear Farm", by Diane Cordial  Virtual
Oct 12, 1-3:00 Powell Library – Meet & Greet Bryan Howard, Director
The Irena Carpenter Journal video is available for viewing at powellhistory.org under Special Programs or Videos
---
Preservation Parks of Delaware County Gallant Farm 3150 Buttermilk Hill Rd, Delaware www.preservationparks.com
Oct 16, 10-4:00  10th Anniversary Celebration
Gallant Farm – Winter Hours: September-April: Thursday – Sunday, 12 – 5 p.m.
    * Oct 16, 10-4:00  10th Anniversary Celebration
Sandel Legacy Trail, Sunbury:
    Oct 15, 10-2:00 and Oct 16, noon-4:00 Delaware Co Railroader's Open House 
---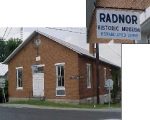 Radnor Heritage Society, Inc., P.O. Box 115, Radnor, OH 43066
Radnor Historic Museum 4425 State Route 203, Radnor OH
Email: RadnorHeritageSocietyInc@gmail.com  Facebook: radnorheritagesociety
Our new website www.radnorheritagesociety.org

Open 1st and 3rd Sundays, 1:30-4:30
Worth seeing are the 4 generation wedding gowns from Radnor's Jones family on display through Sept at the Del Co His Soc Nash House.
---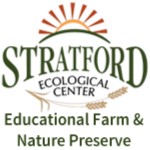 Stratford Ecological Center 3083 Liberty Rd, Delaware www.stratfordecologicalcenter.org
Registration for Summer Camp is open
Oct 1, 10-3:00 – Harvest Fair
 Hike the Stratford Pioneer Cemetery.  Advanced registration is required.
---

Your Community Library in Sunbury 44 Burrer Dr | Sunbury, OH 43074 www.yourcl.org
Delaware Memories – ongoing project 
containing digital images of resources that document the history,
settlement and development of the Big Walnut area.

Delaware Memories Program Project Administrator.
---

Delaware County District Library
www.delawarelibrary.org
Main Branch:
Oct 5, 1-3:00 Meet & Greet for new Library Director, Bryan Howard 
Local History Room Open during regular Library hours
     Buckeye Valley West Elementary bricks available from parking lot off 3rd St.
---
Delaware Co Genealogical Society 84 E. Winter St. (Delaware Co. Main Library)
New website: delawareohiogenealogy.org
Research Hours: Thurs 9 – 4:30 and Sat 9 – 1:00
---
Unity Community Center, 50 Ross St., Delaware OH   740-362-7611
---
Rutherford B Hayes Center  140 N Sandusky St – Delaware Ohio
Open Mon – Fri, 8:30-4:30
Research for Probate Court Wills & Marriages and Recorder's Office for Land Records.
---
Berlin Township 3271 Cheshire Rd. – Delaware, Ohio 43015 740-548-6350 https://www.berlintwp.us/ Many artifacts from the original Berlin High School have been placed on display at the new Olentangy District Berlin High School.  A gift of early football cleats belonging and worn by Bradley Cox has recently been added to the collection.  When visiting the new Berlin High School, be sure and check out the display of early Berlin history.
Brown Township 5555 State Route 521, Delaware, Ohio 740-369-0700 co.delaware.oh.us/cities/brown-township/ Kilbourne: Continue to watch the restoration of this town
---
Ostrander/Scioto Township:  A self-guided Driving Tour of Scioto Township is now available from the Ostrander Branch Library.
Oct 1, 2:00 – Ostrander History Walk, by Harla Lawson starting at the Ostrander Library
Oct 6, 11-1:00 – Ostrander Library – Meet & Greet Bryan Howard, Director
---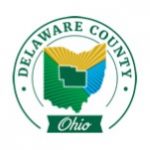 Delaware County Records Center  www.co.delaware.oh.us/records-center
---
We look forward to seeing you at our Local History Programs across Delaware County and throughout the year.