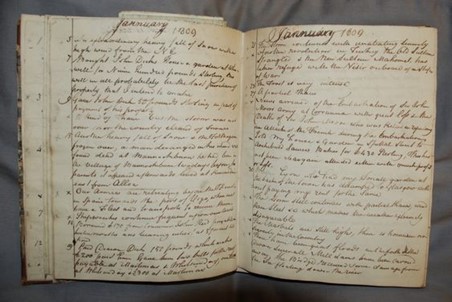 The Delaware County Historical Society presents
Irena Carpenter's Journal:
A Woman's Perspective on Traveling to the Ohio Territory
Date and Time:
Wed, July 20, 2022  at 7:00 PM – 9:00 PM EDT
Location:
The Barn at Stratford, 2690 Stratford Road, Delaware, OH 43015   View Map
Presenter:
Sherry Carmichael, DCHS Volunteer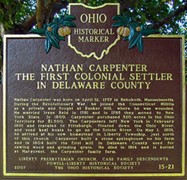 This recorded program will tell the story of the wife of Nathan Carpenter, the first white settler in the county, in what is now Liberty Township.
Sherry Carmichael will portray Irena Carpenter, who came here with her husband in 1801. She will present a woman's perspective of coming to the wilderness of the Ohio Territory.
Working with the Powell-Liberty Historical Society, Sherry has created the video and will be on hand to answer questions.
There is no charge for the program but there will be an opportunity to make a donation .
Click to reserve your seat(s) on Eventbrite