Stonewall Columbus: 1981 – Today
Saturday, May 20, 2023
2 pm- 4 pm
Harrison House
570 West Broad St.
Columbus, Ohio 43215 (map)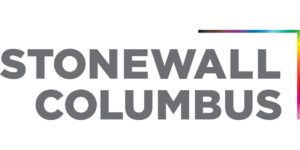 Founded in 1981, Stonewall Columbus has greatly impacted the overall history of our city and central Ohio. In this session, we will review major milestones from the last 42 years along with highlights for Pride 2023. From the annual Pride festivities to the daily resources provided to most anyone who walks through our doors, the Stonewall Center has and will continue to be an invaluable source of education, community, and belonging to LGBTQ+ folks and beyond. We hope you will join us to reflect on the many ways Stonewall has worked to foster an Ohio where all of us THRIVE.
About the Speaker
Prior to joining the Stonewall team, Zac Boyer, M.A.Ed. (pronouns: they/them/theirs) has worked as an educator and program director in both higher education and healthcare. Regardless of the field, Zac has been intentional in promoting the inclusion and equity of LGBTQ+ folks as part of their mission with every position they have held. As a freelance queer educator, they have collaborated with organizations throughout the country and the occasional international collab. Zac earned their Bachelor of Arts, majoring in art therapy, from Capital University (Bexley, OH) and their Master of Arts in Education, with a focus in leadership in higher education, from Baldwin Wallace University (Berea, OH). They and their husband Pierceston, two geriatric cats, and hoard of various house plants currently live in historic Olde Towne East.
The event is free, but registration is required as space is limited.
We look forward to seeing you!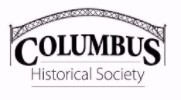 Columbus Historical Society
717-719 West Town Street – Columbus, OH 43222
Harrison House
570 West Broad St.
Columbus, Ohio 43215 (map)